50 Low Sodium Dinner Ideas & Easy Recipes
Looking for delicious and easy low sodium dinner ideas? Here are 50 low-sodium recipes that are perfect for a weeknight meal. Whether you're looking for a quick and easy pasta dish, a hearty and flavorful soup or stew, or a tasty and satisfying main course, this guide has you covered.
All of the below recipes are low in sodium, so you can feel good about serving them to your family and loved ones. Whether you eat low sodium for yourself, or are a caregiver for someone who has to eat low sodium (like I am!), browse the below recipes to find your next favorite.
Here are a few of the recipes you'll find below:
Crispy Baked Chicken Breasts
Lasagna
Low Sodium Burgers
Easy Pork Tenderloin
Cajun Pasta
Grilled Salmon with Honey Dijon Glaze
Low Sodium Pizza (yes, it's possible!)
And that's just to start! So gather your ingredients and get ready to cook up some delicious and healthy low-sodium dinners!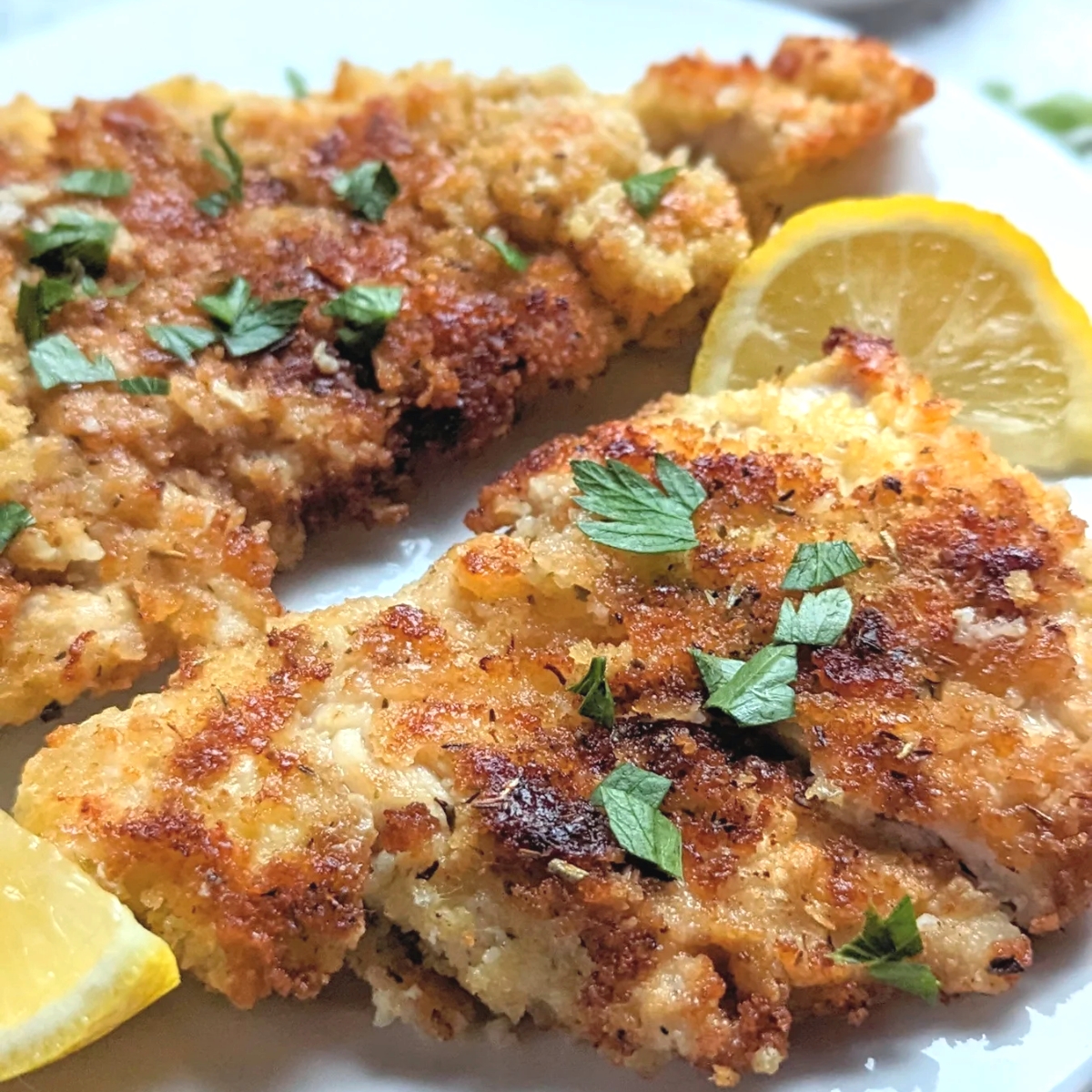 Coated in unsalted crispy panko breadcrumbs, this low sodium chicken breasts recipe is one of our favorite dinner ideas! I love serving these up with low sodium sauerkraut and mashed potatoes for a tasty dinner!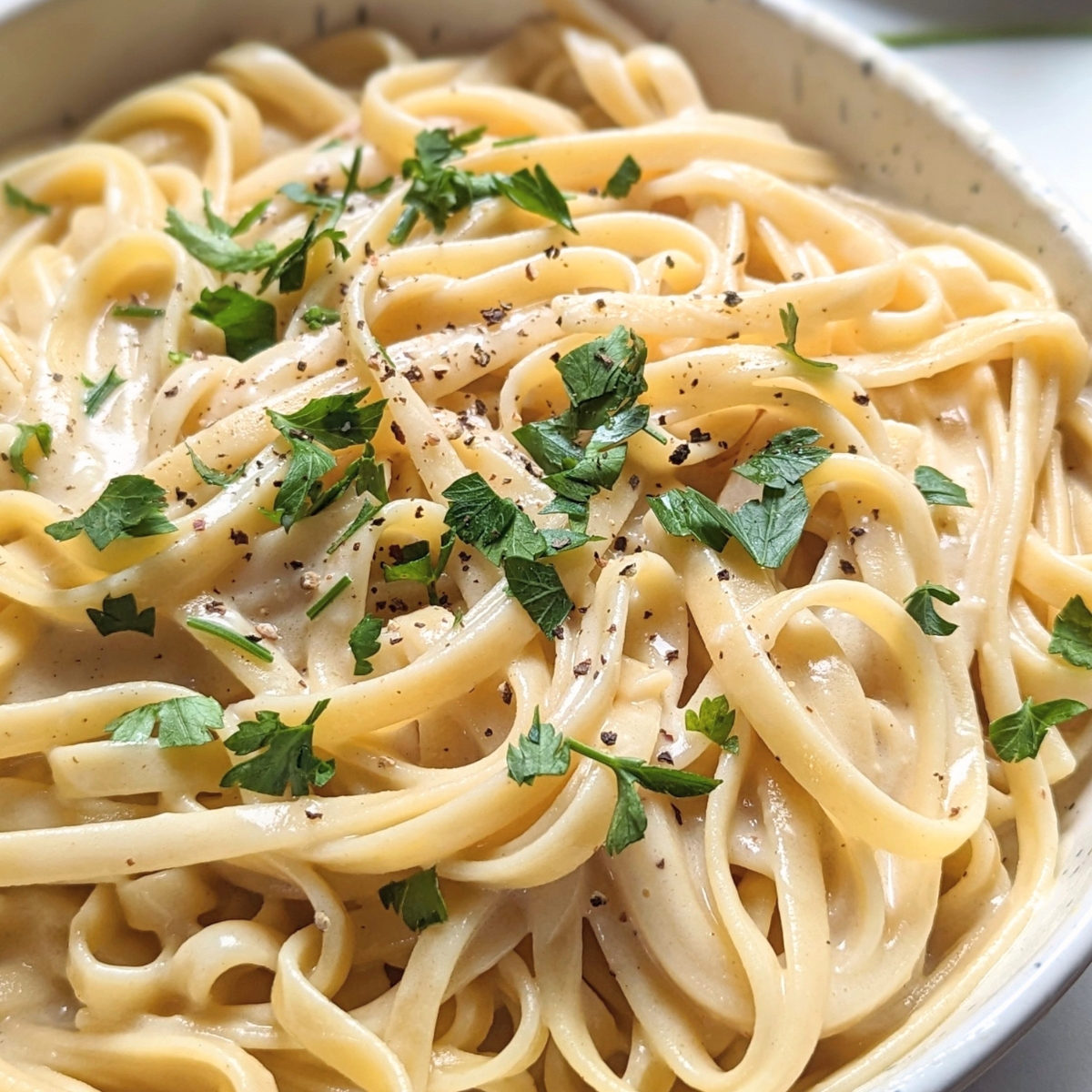 Creamy alfredo pasta is easy to make low in sodium by reducing the amount of parmesan cheese you use in the sauce. Finish this simple sauce with lemon and parsley for a fresh flavor!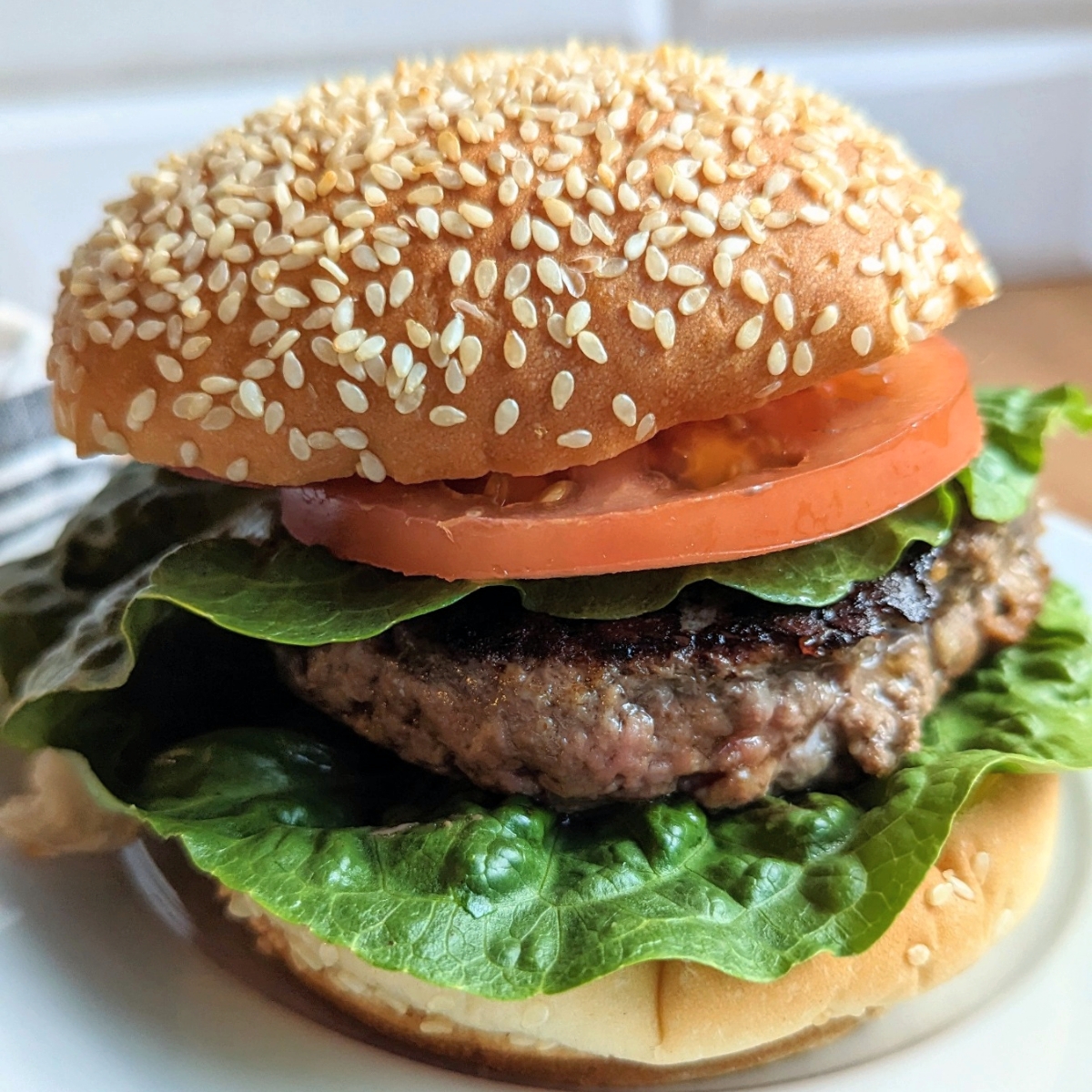 The spice blend in these low sodium burgers absolutely steal the show! With tons of flavor, and a hint of brown sugar, these burger patties are ready for a low sodium bun or a lettuce wrap and your favorite toppings.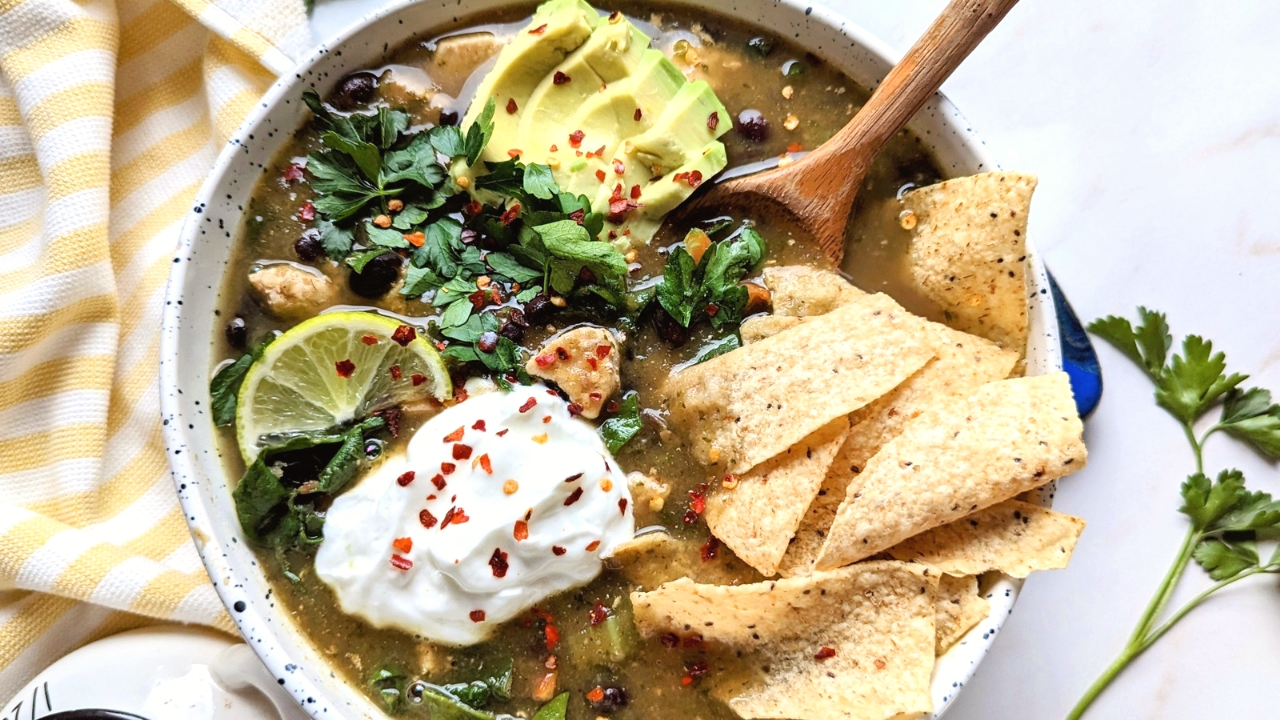 This chicken tortilla soup is a great dinner option: it's hearty, filling, and great to batch cook. With black beans and chicken for added protein. Top with unsalted tortilla chips and your favorite low so toppings – I like cilantro, fresh lime, and chili flakes on mine!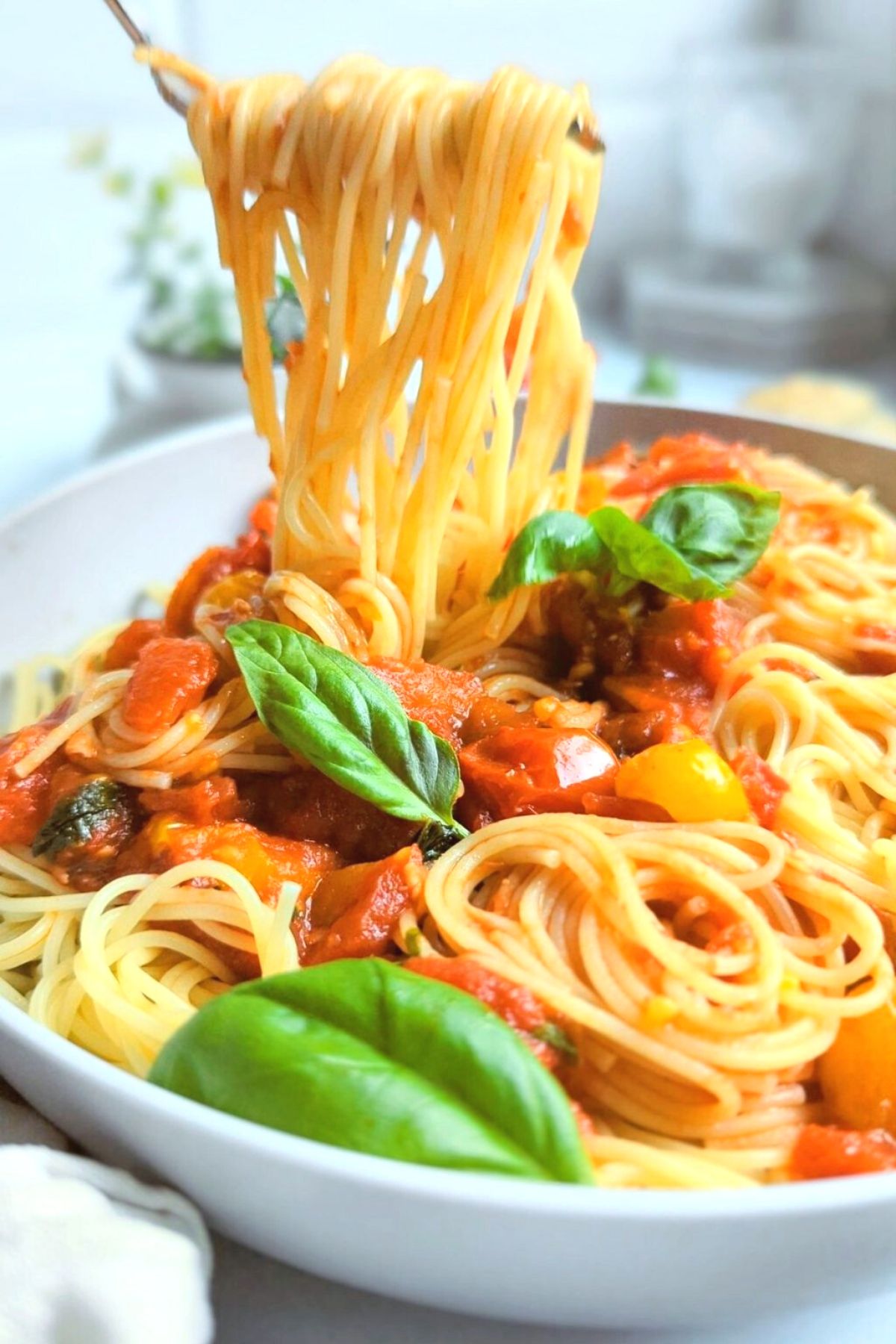 Made with fresh or canned tomatoes, this sauce is unbelievably simple to make with just a few ingredients. This is a great recipe any time of year, but especially when you can find really good tomatoes to use. Toss with angel hair, or any pasta shape you prefer, and dinner is served! This pasta sauce is one of the best side dishes, or could be a main course with added protein.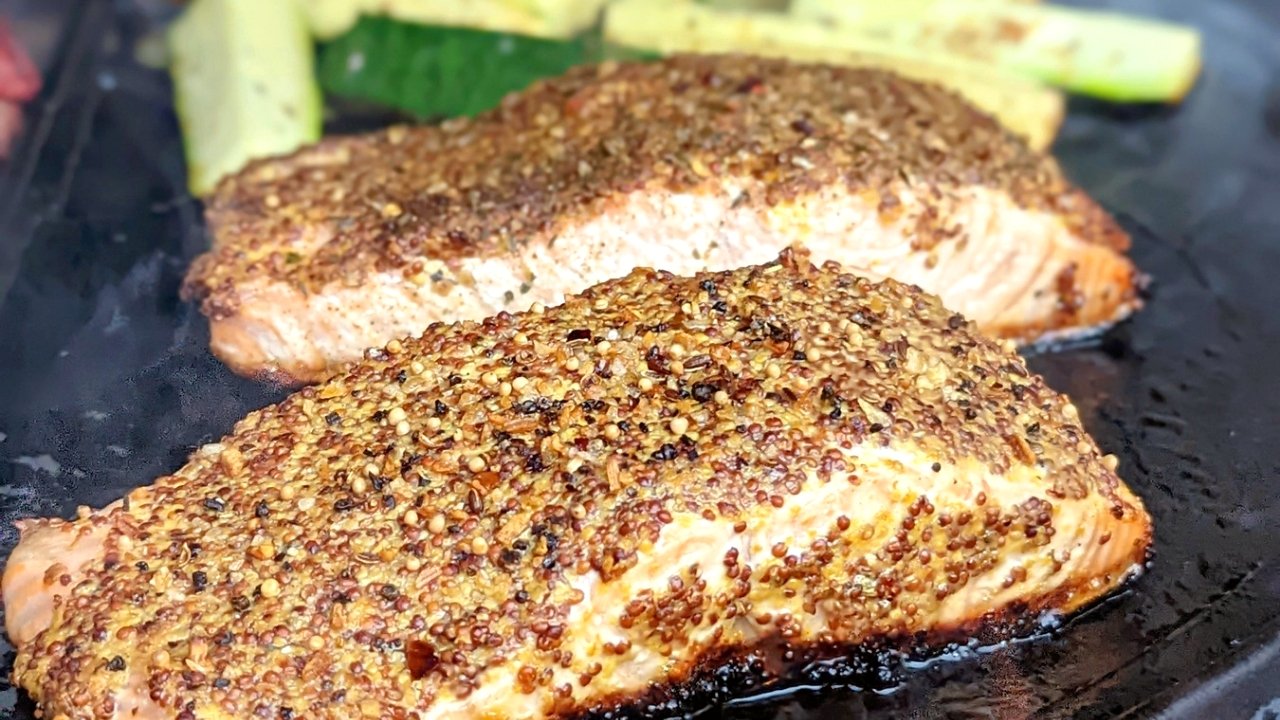 Salmon filets are dressing with a simple coating of mustard and salt-free steak spice, and cooked or grilled to perfection! This is a simple salmon recipe with just a few ingredients, and is great to make for a BBQ or when company comes calling.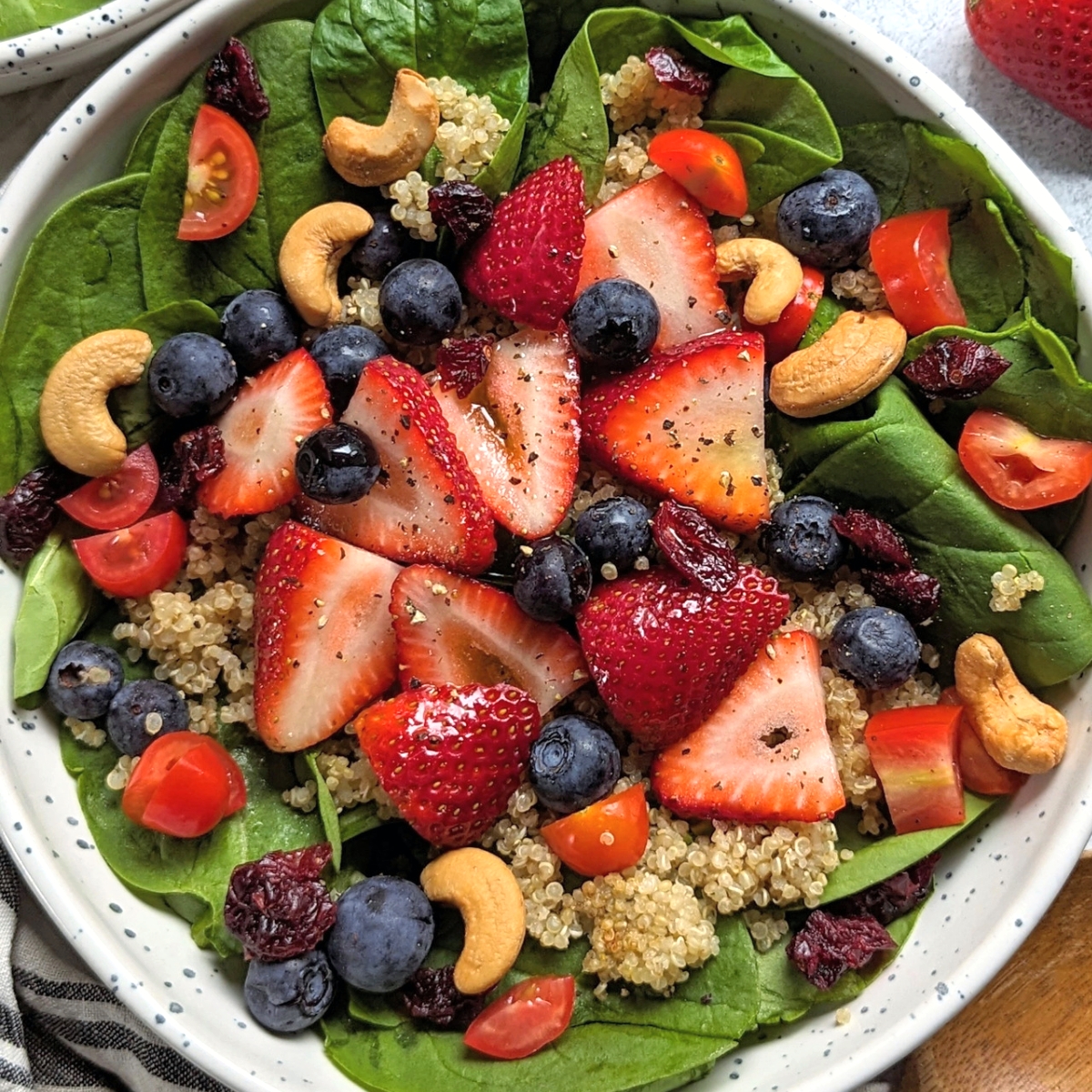 This is one salad that is hearty enough for dinner! It has cooked quinoa and cashews for protein, but you can add additional protein (like my crispy chicken breasts) too. Light and sweet, this salad is one of our favorites and is paired with a simple salt-free vinaigrette dressing. You can also use other low so salad dressings too!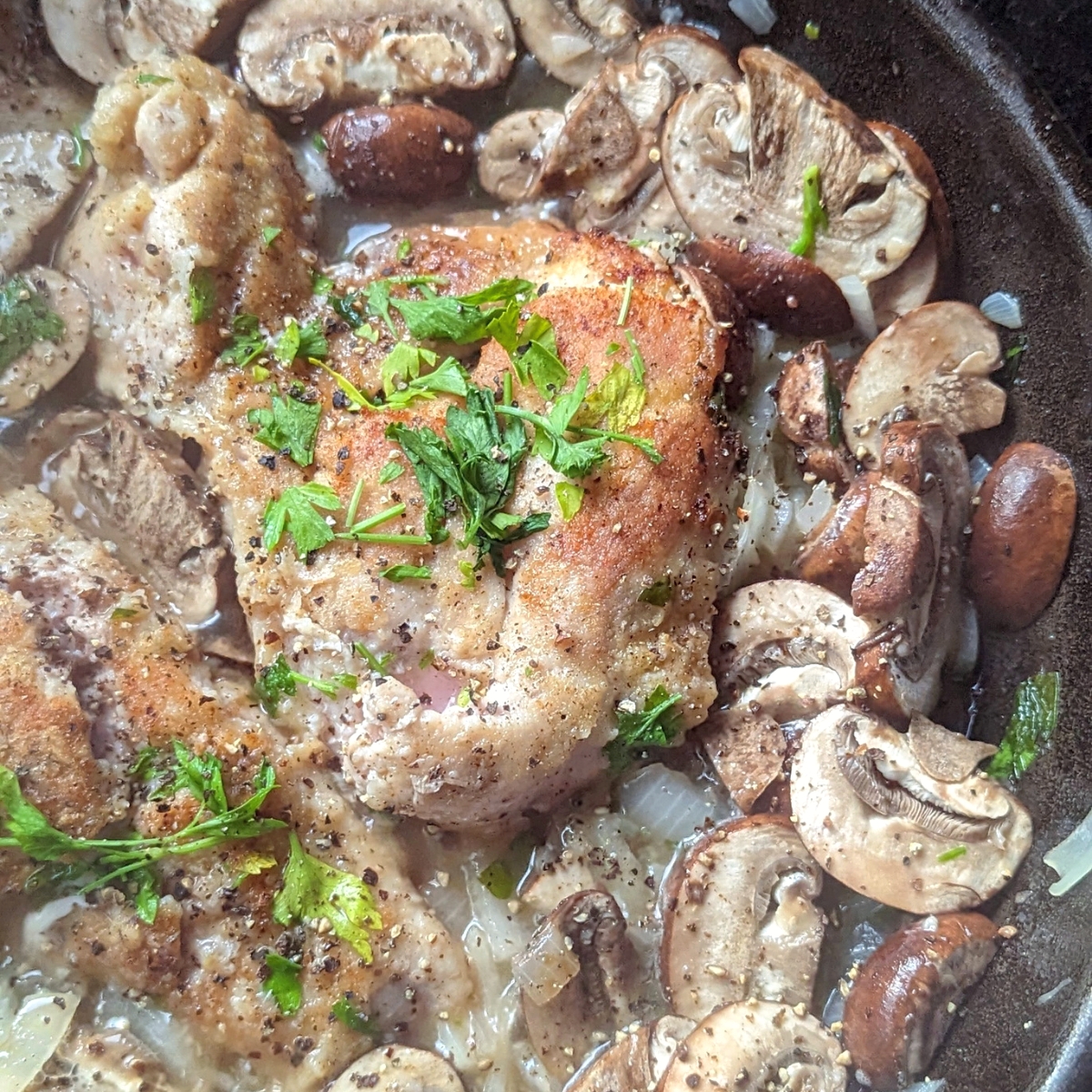 Low sodium chicken Marsala is a fancy and flavorful weeknight dinner idea. Traditional Marsala wine has plenty of sodium, but this version uses dry white wine instead!
Serve over pasta or brown rice, or with mashed potatoes!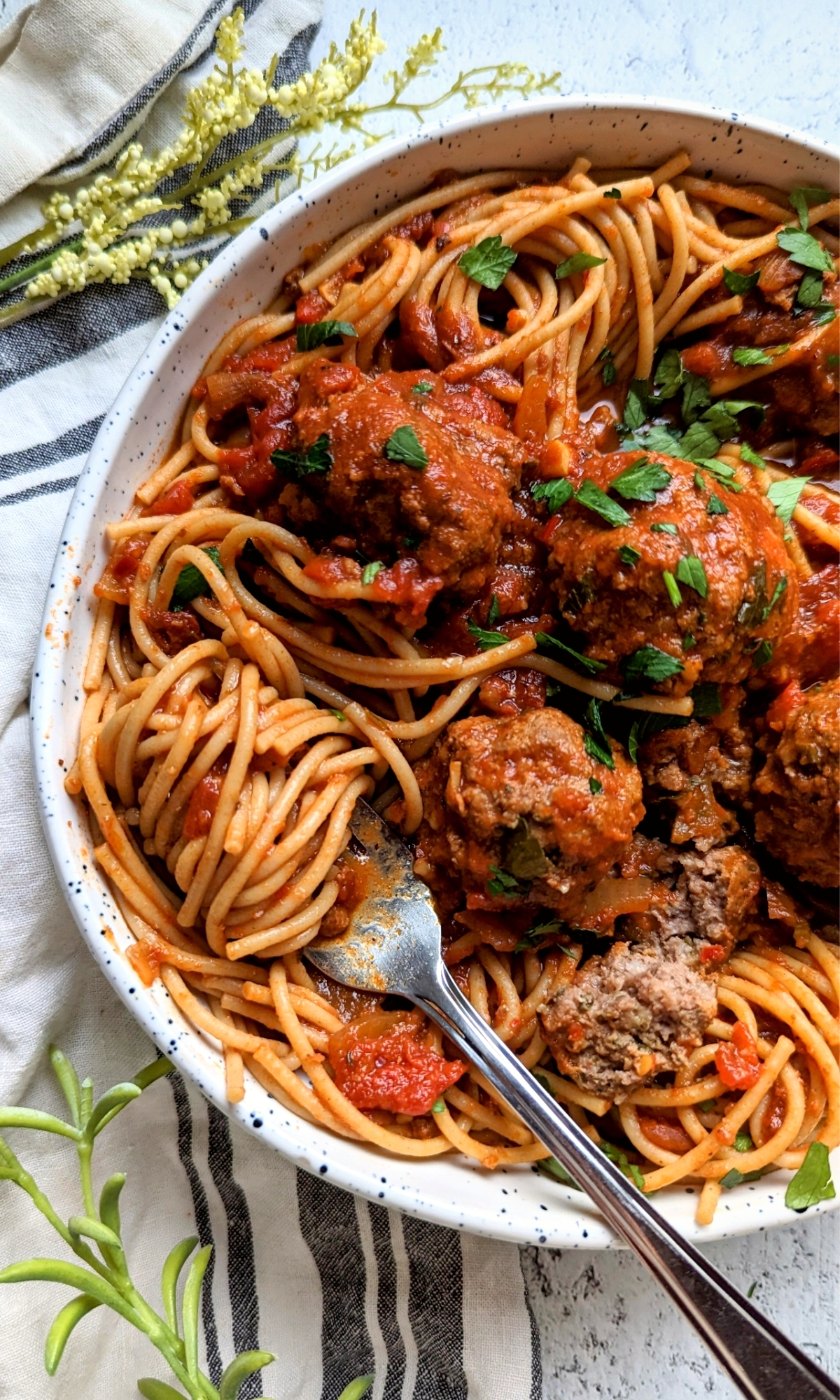 Simple and flavorful, these low sodium meatballs simmer in a quick salt free tomato sauce. They are made with herbs, spices, and unsalted panko breadcrumbs. Toss with pasta, serve on a meatball sandwich, or just enjoy plain!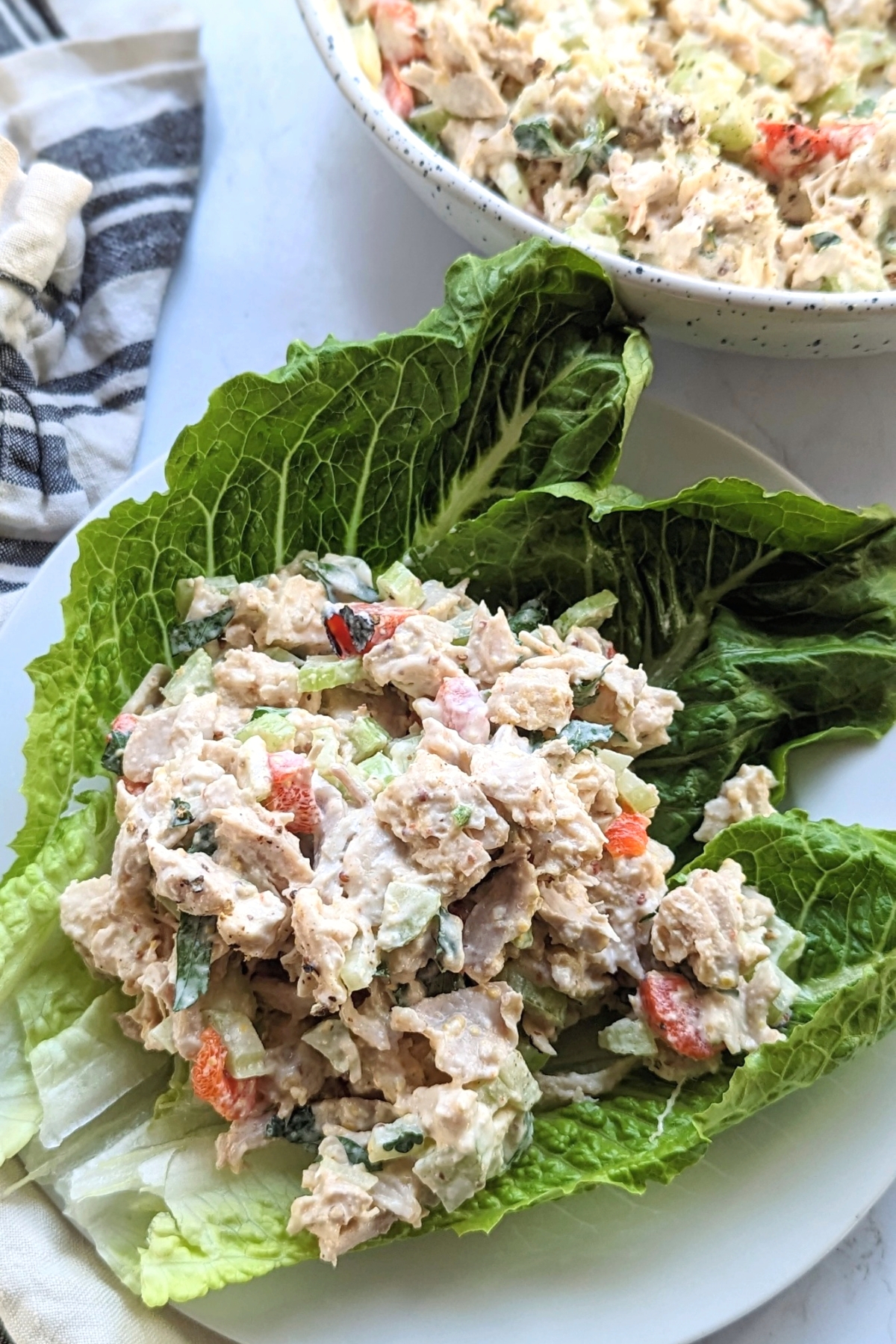 Light, sweet, and crunchy, this low sodium chicken salad is great on a sandwich or with lettuce wraps. With celery, bell pepper, and cooked chicken. It's a great dinner idea, and also works for lunch or as a snack with some low sodium butter crackers.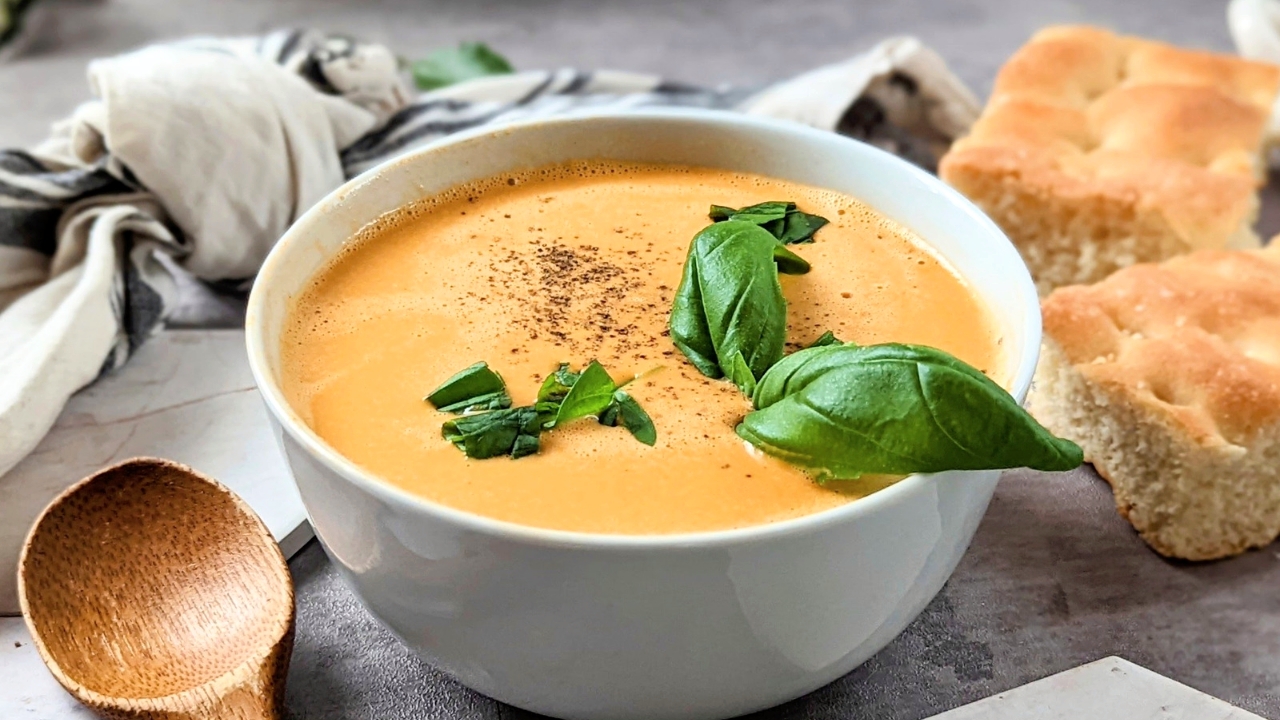 This tomato soup is low in sodium, but is bursting with flavor from garlic, herbs, and fresh basil! One secret to this soup is that it's dairy free – blended unsalted cashews give this soup recipe it's creaminess without adding extra sodium to the dish.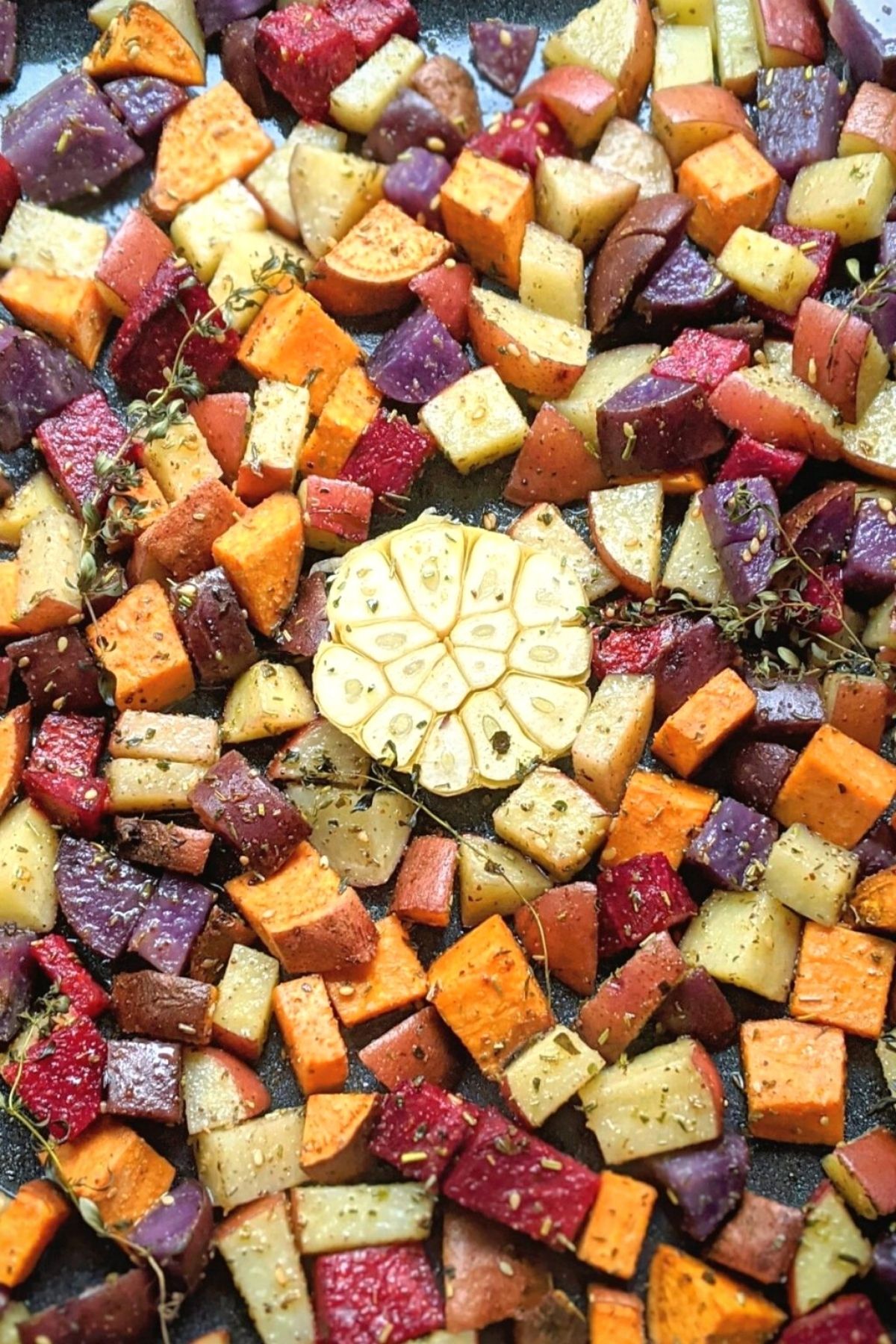 Dice up potatoes, carrots, beets, parsnips, and garlic, and toss them with olive oil and a delicious blend of spices for a great dinner idea! This isn't just a side dish – we enjoy eating these over plain rice and make it a whole meal with a salad on the side!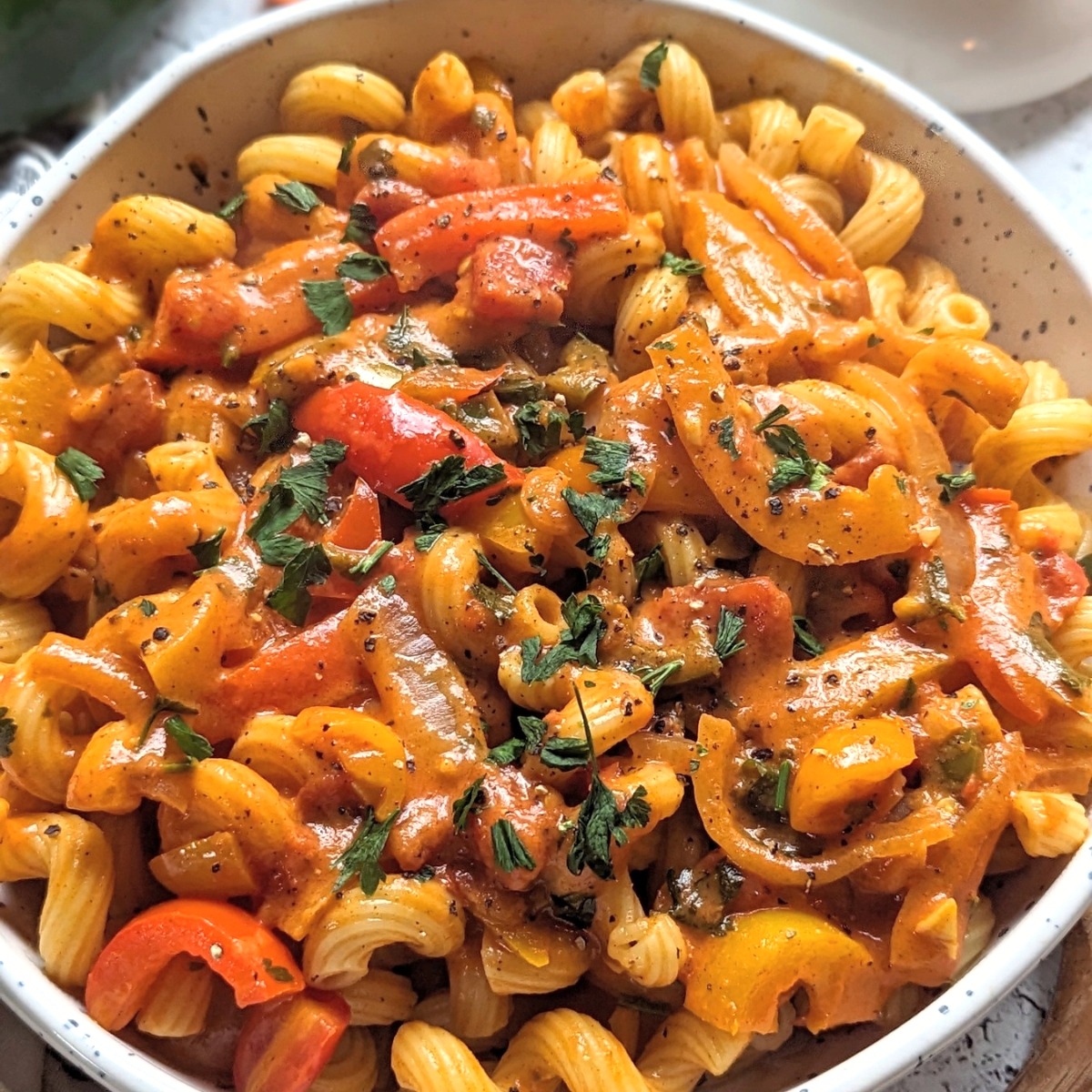 This easy salt free Cajun pasta is loaded with flavor from the veggies: bell peppers, onions, garlic, tomatoes, in a creamy and spicy sauce! It's an easy weeknight dinner we keep in our monthly recipe rotation, it's that good. A great low sodium version of the classic dinner dish.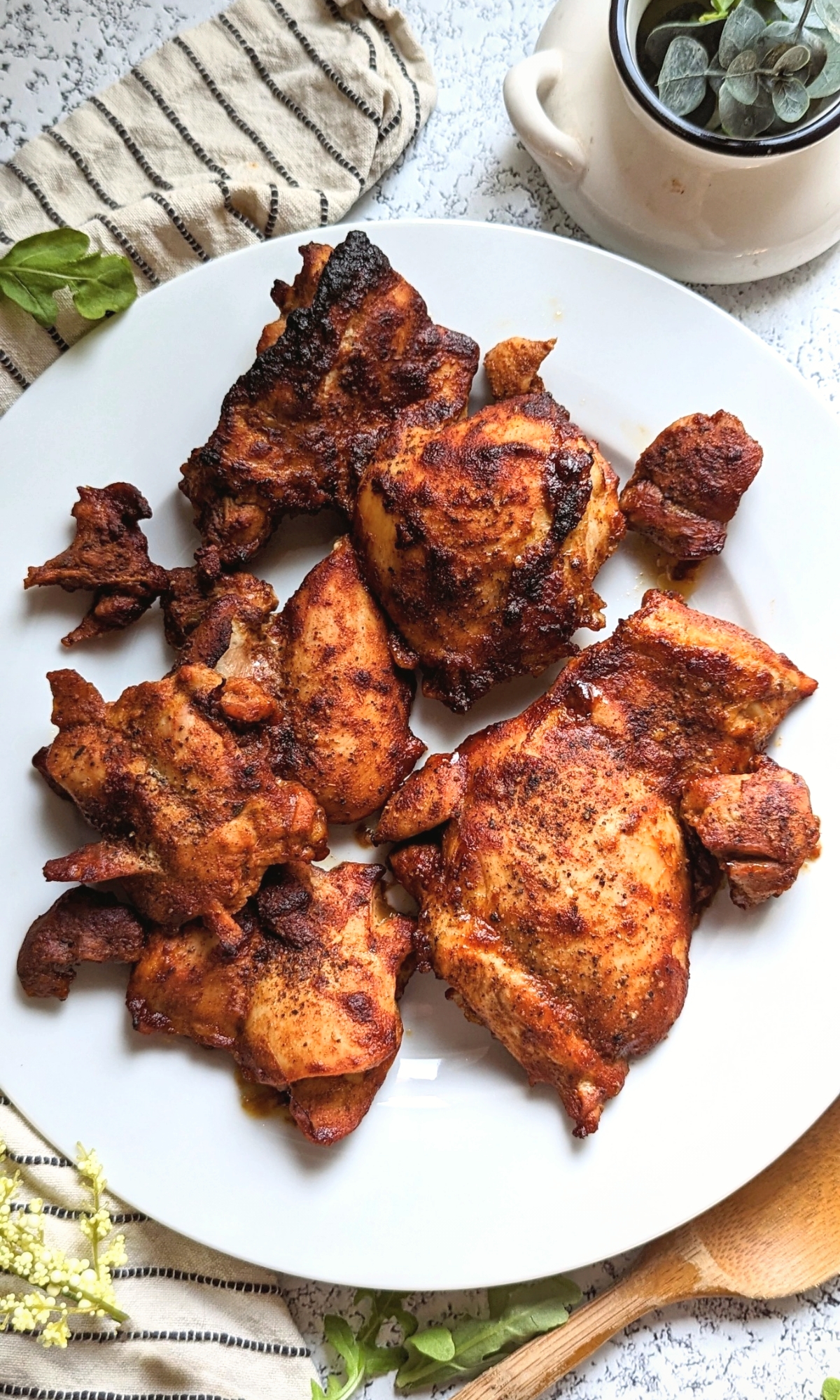 Grilled or baked, these easy low sodium chicken thighs are smothered in a low sodium / low salt barbecue sauce. A little sweet and a little spicy, you can enjoy these chicken thighs in the oven year round, even when the weather isn't the best for grilling!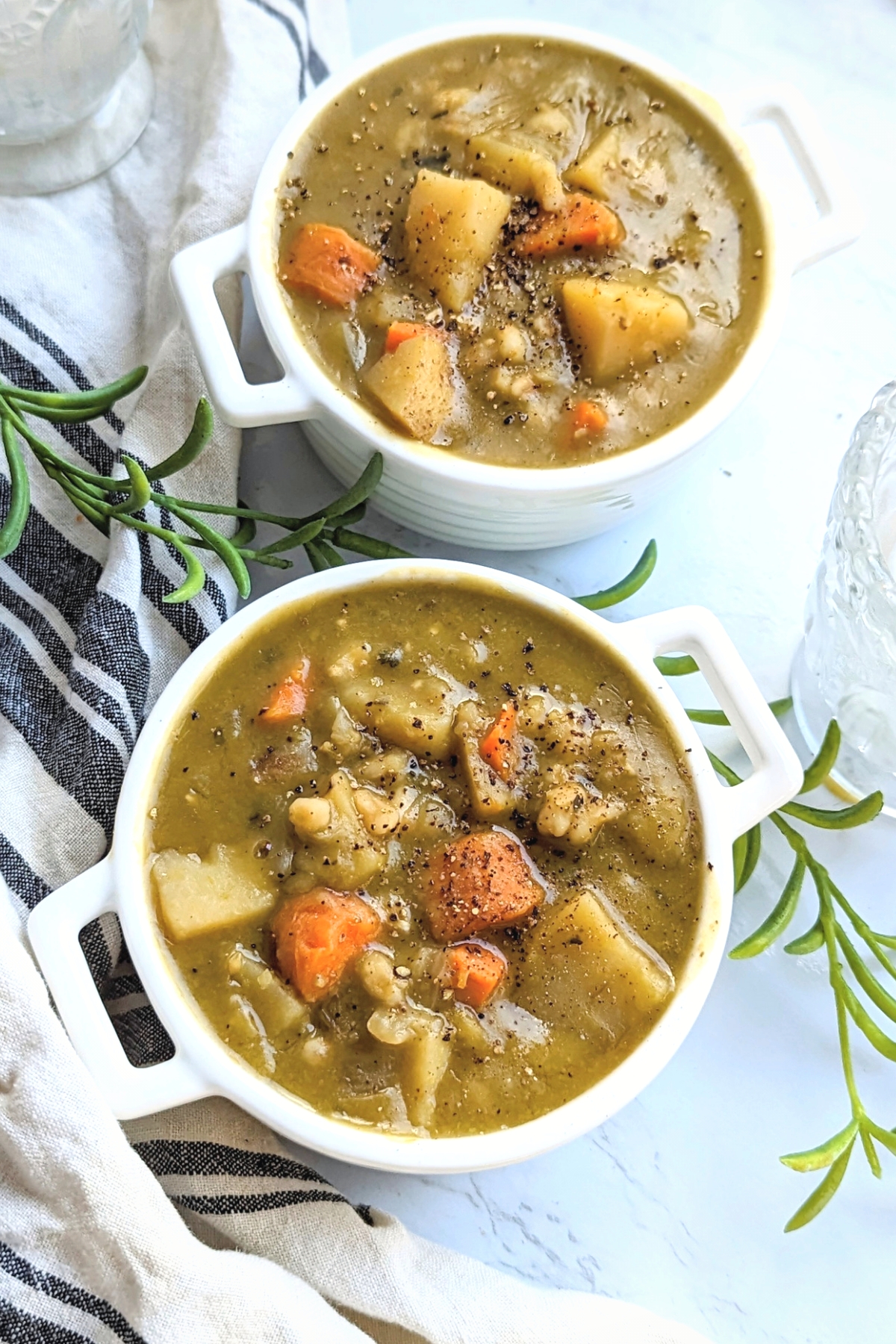 Soup doesn't always have to be off-limits with a low sodium lifestyle, you can enjoy soups for delicious meals! Homemade soups like this tasty split pea are simple to make at home, and are loaded with great ingredients like potatoes, carrots, peas, barley, and homemade broth!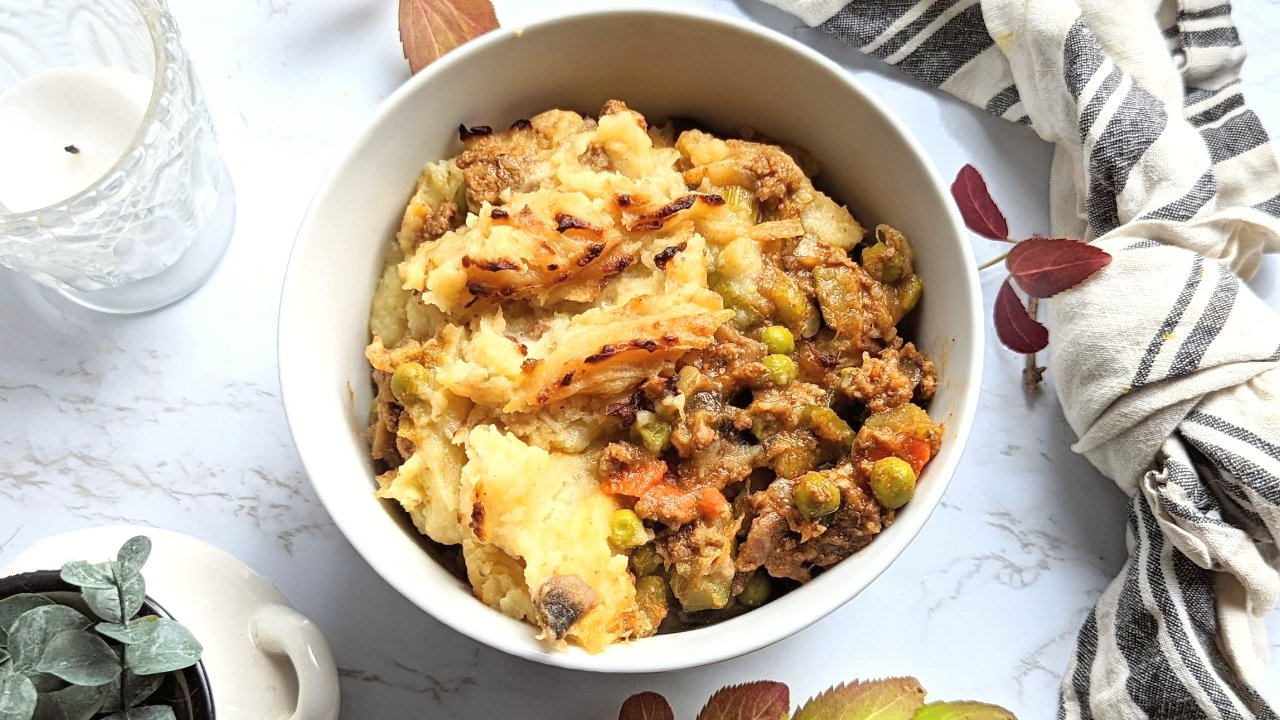 Our low sodium Shepherd's Pie recipe is a dinnertime favorite of ours all year! I love making a big batch in the Dutch oven, and topping it with thick garlic mashed potatoes (with unsalted butter, of course) and broiling it until the potatoes get crisp.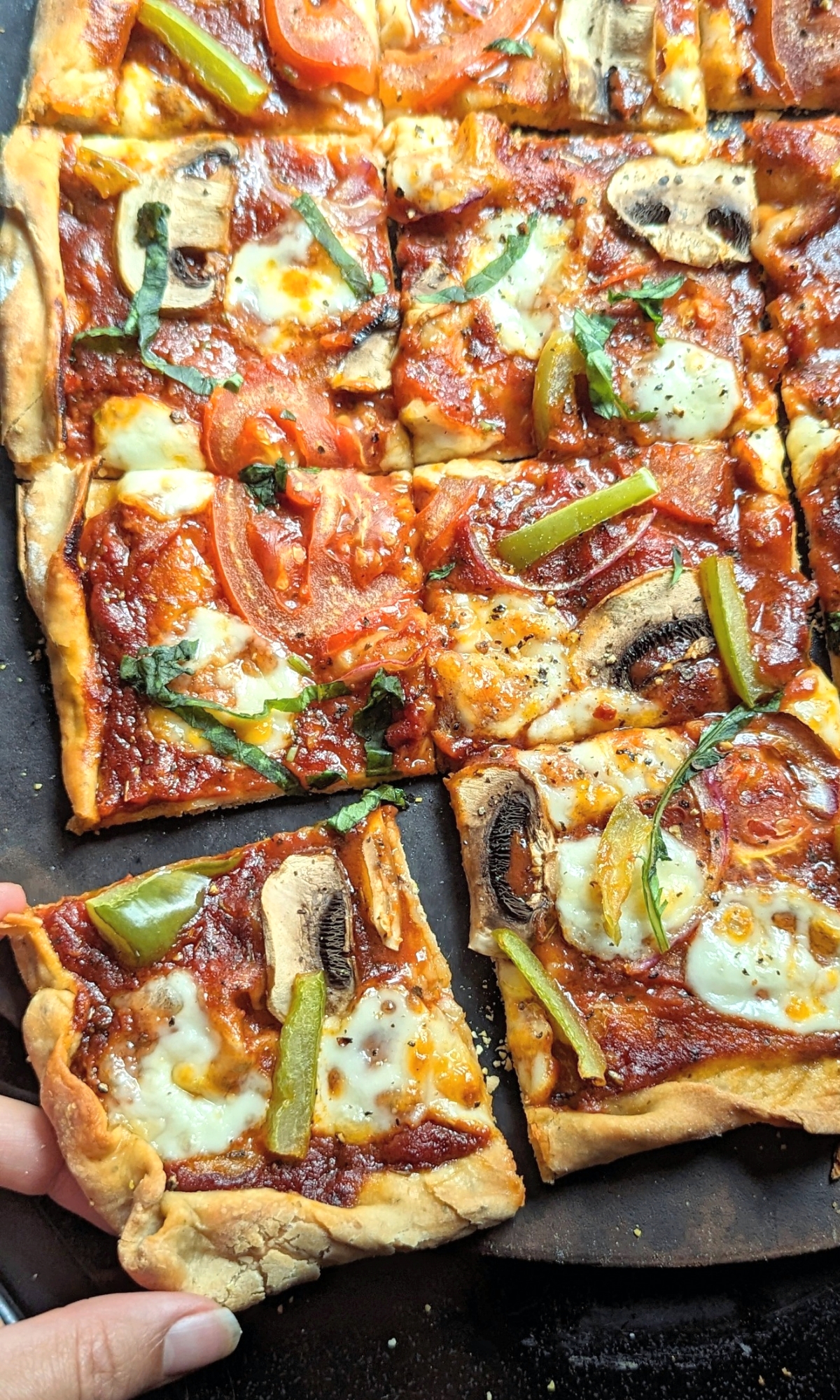 Yes, you can make low sodium pizza at home, and be totally in control of how much salt/sodium is added! The secret for this recipe is making your own low sodium pizza dough, an easy 5-minute no cook salt free pizza sauce, and of course loading up your favorite toppings!
I'll add links for all 3 below!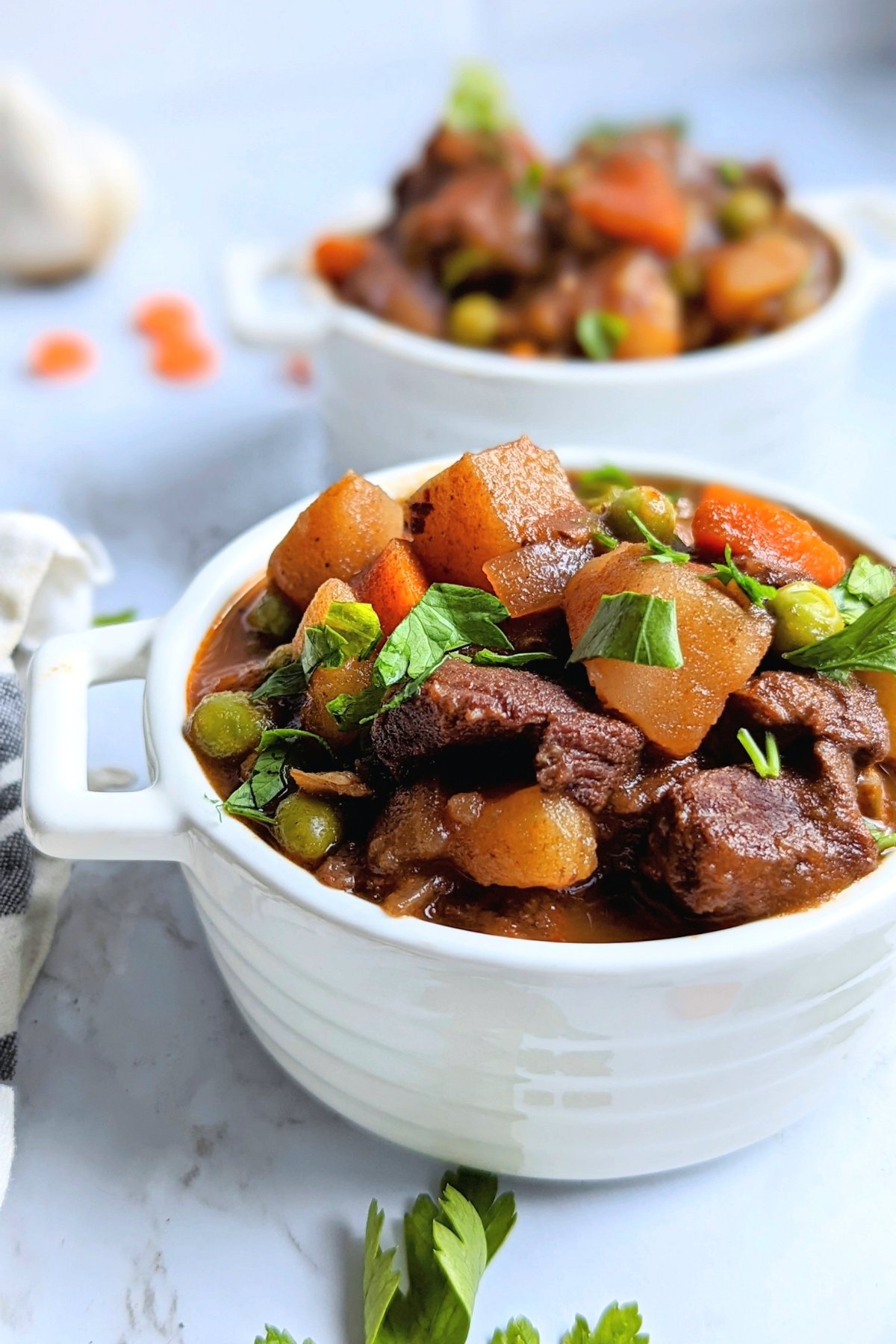 Loaded with chunks of marinated beef and chopped vegetables, this is a great hearty low sodium dinner recipe you can enjoy all year. Adding a few splashed of low sodium Worcestershire sauce adds a ton of flavor in each bite!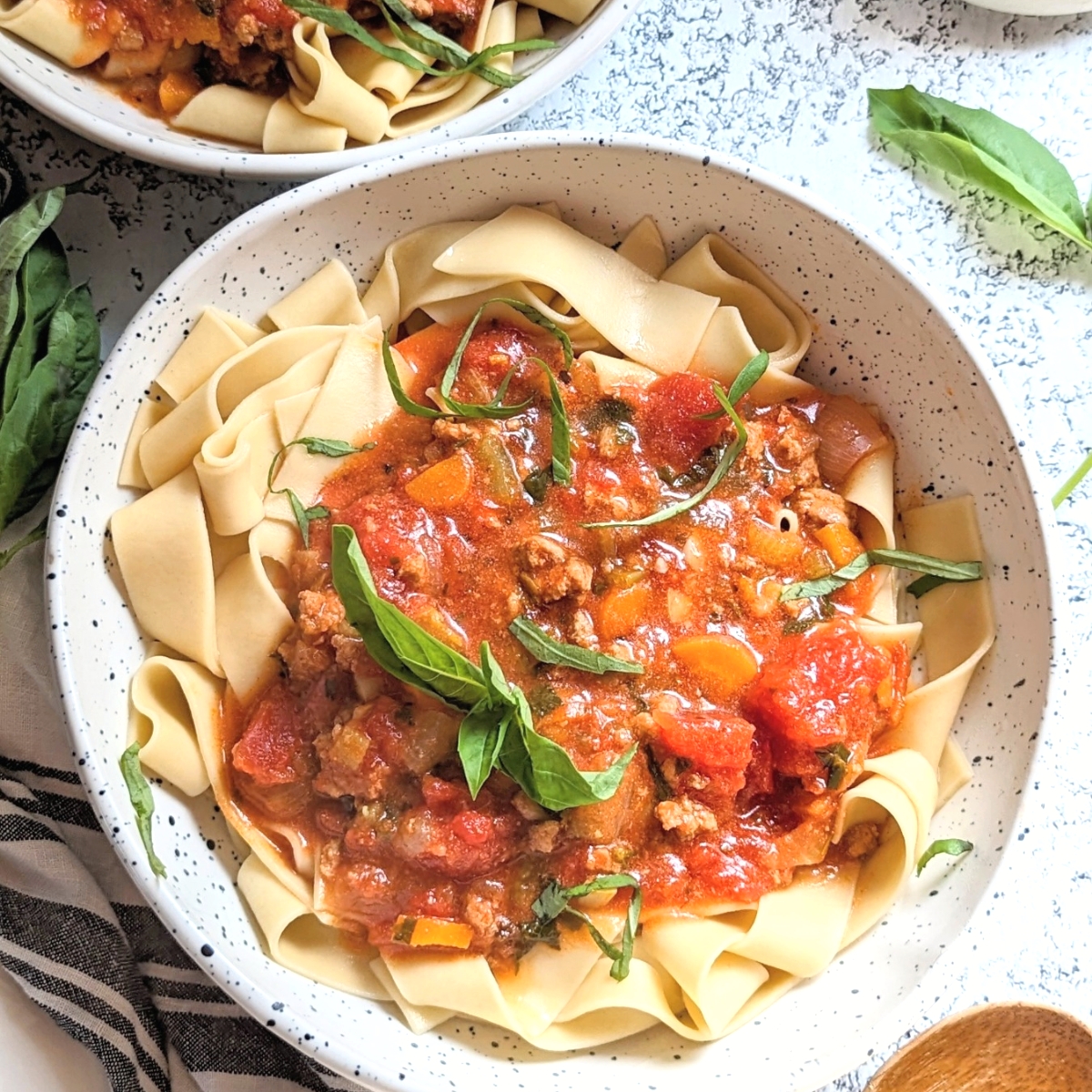 This low sodium Bolognese meat sauce is made with ground turkey instead of beef, which is a leaner meat. I love tossing thick paradelle pasta with this sauce – and of course finishing it with some fresh basil.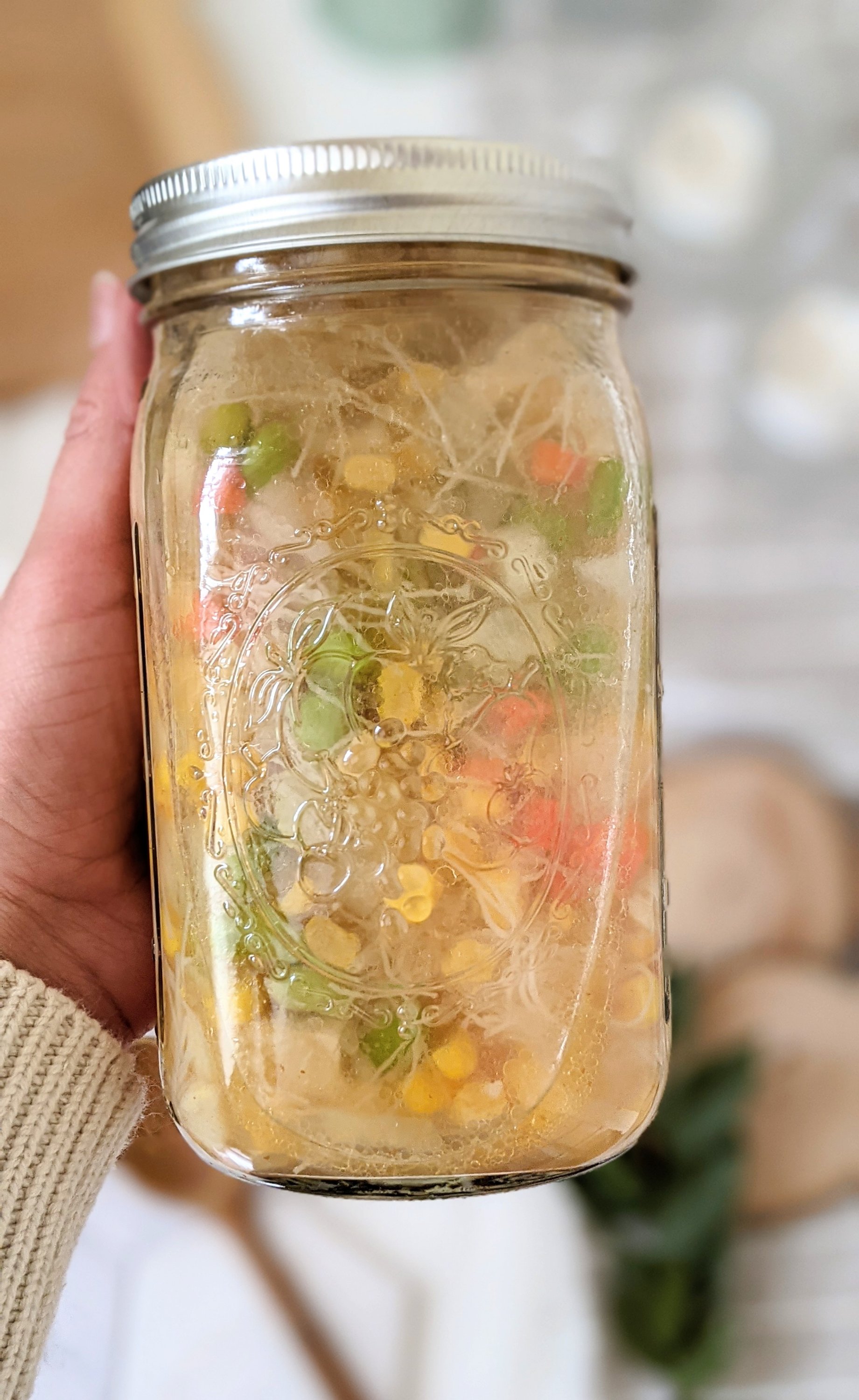 These Mason Jar low sodium ramen noodle soups are my husband's favorite! I make these for his lunches a few times a month, and he loves it. Rice noodles, vegetables, and tofu are very low in sodium, so adding a minimal amount of low sodium soy sauce or liquid aminos is a great trick to adding flavor.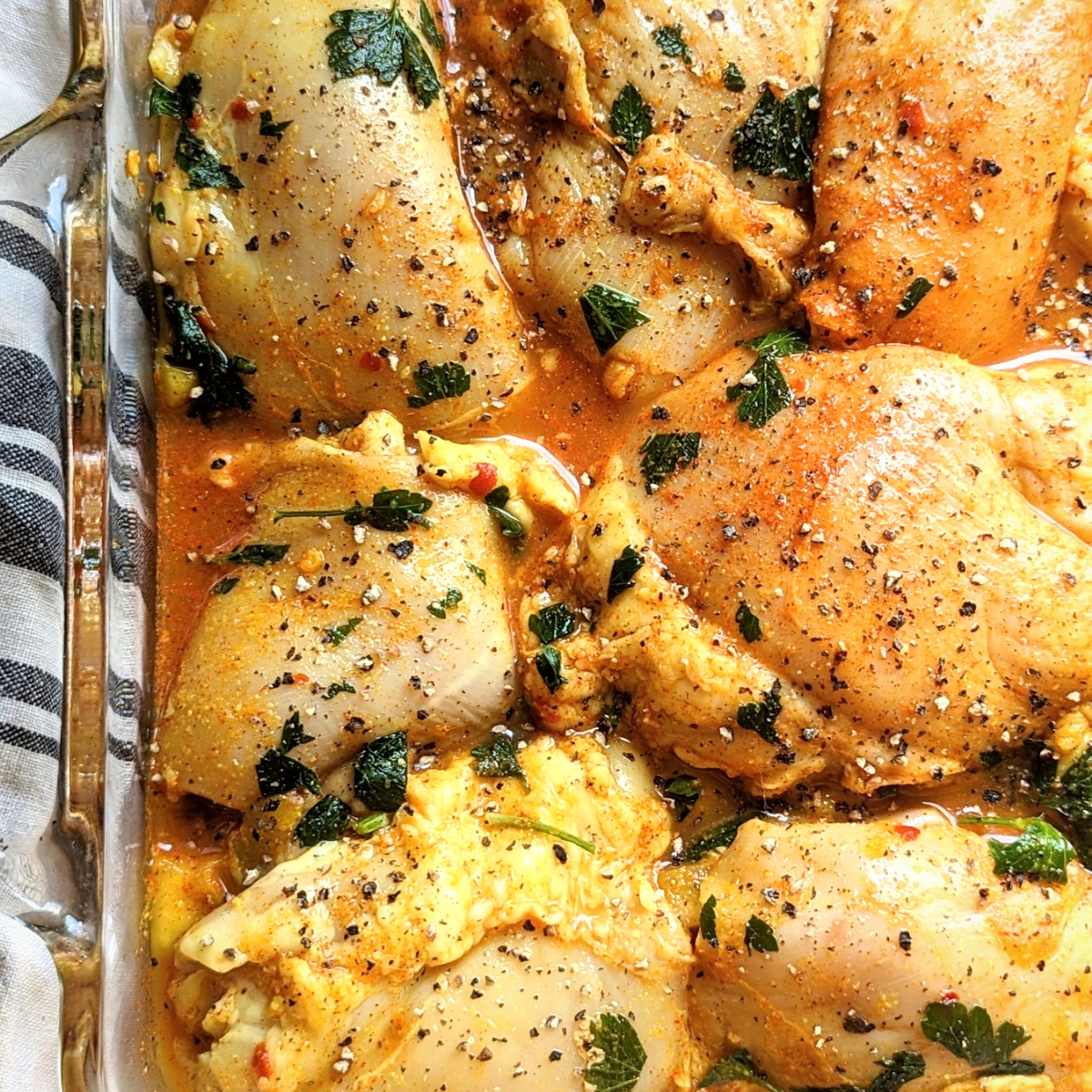 This low sodium chicken marinade recipe has tons of flavor from smoked paprika, lime juice, red pepper flakes, and honey for a little sweetness. It's a great way to add flavor to chicken before cooking! An easy chicken idea any night of the week.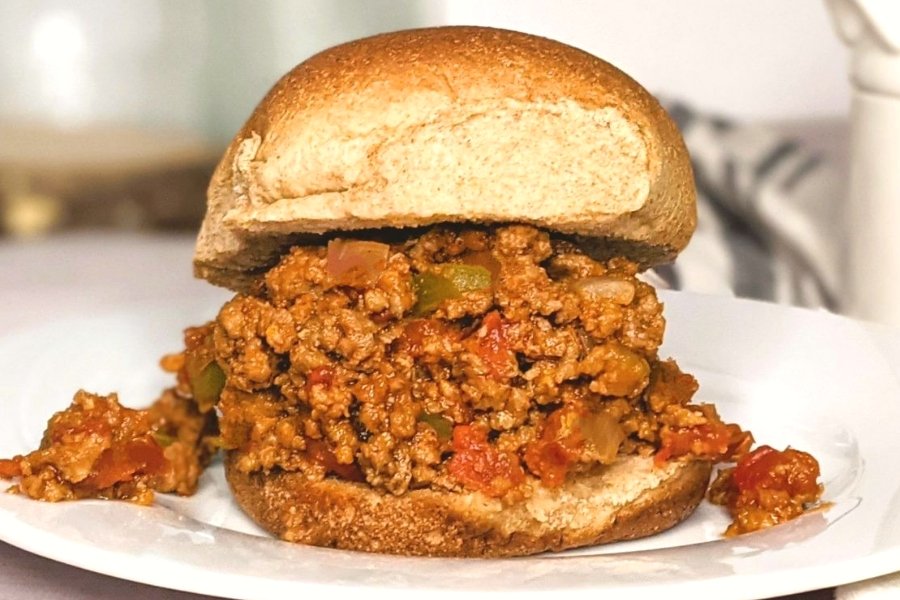 Always a family-friendly option, these low sodium sloppy Joe's are made with ground beef and a great tangy tomato and vegetable sauce. Enjoy them on a low sodium bun, or over rice or noodles for a twist.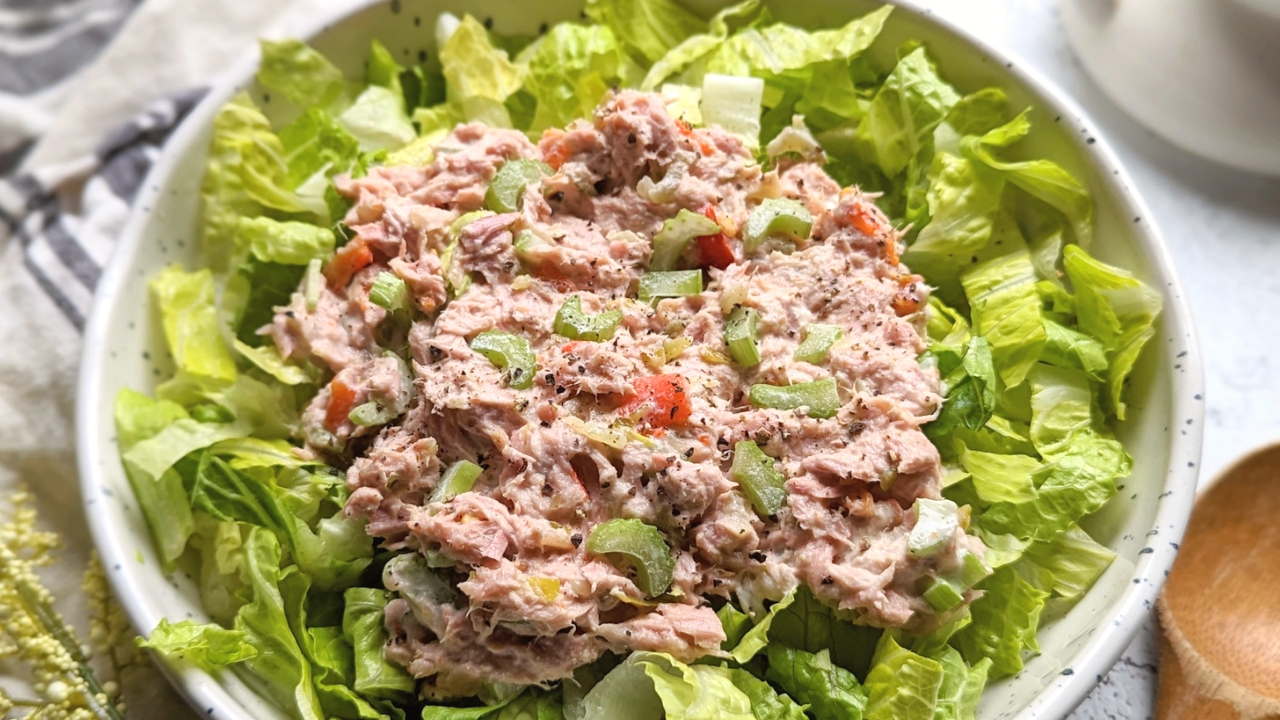 The key to making a great low sodium tuna salad is to get a no-salt-added canned tuna. Canned tuna can contain added sodium, so be sure to check labels before purchasing.
Low Sodium Baked Ziti Pasta Recipe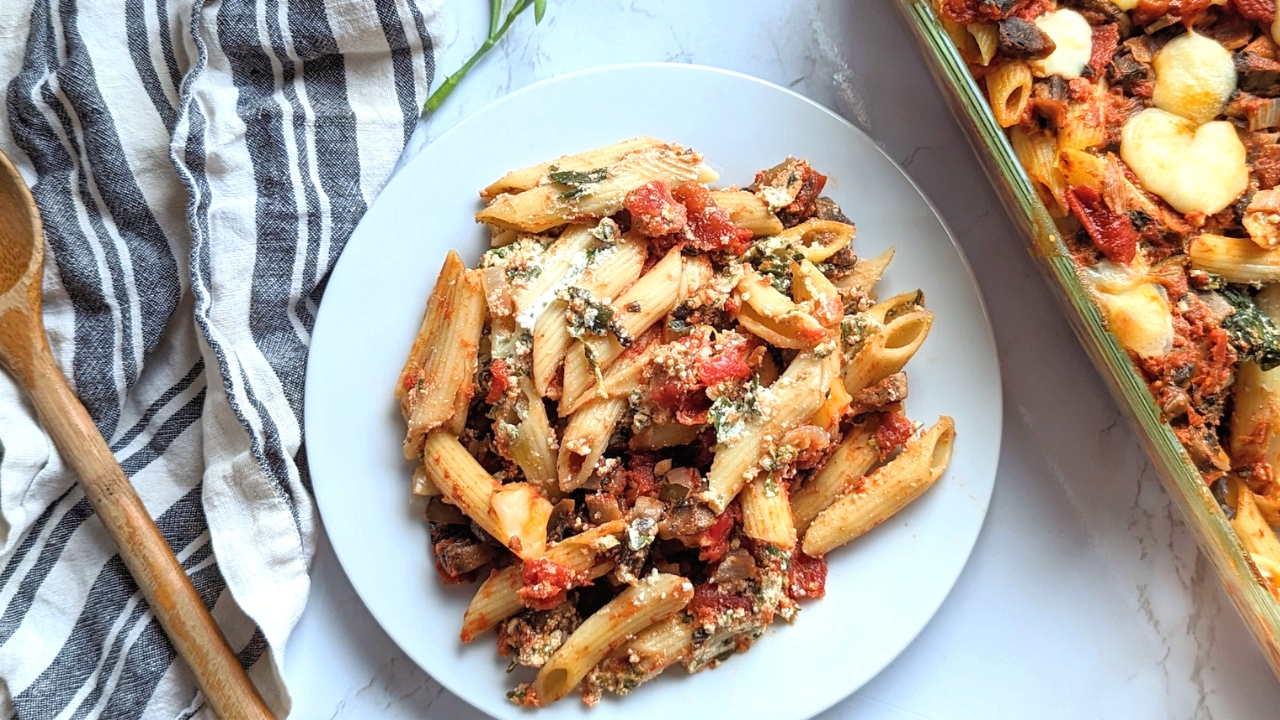 You can enjoy cheese in this low sodium baked ziti by using ricotta cheese. Many brands of ricotta cheese are low in sodium, or you can easily make your own low sodium ricotta at home with just 2 ingredients!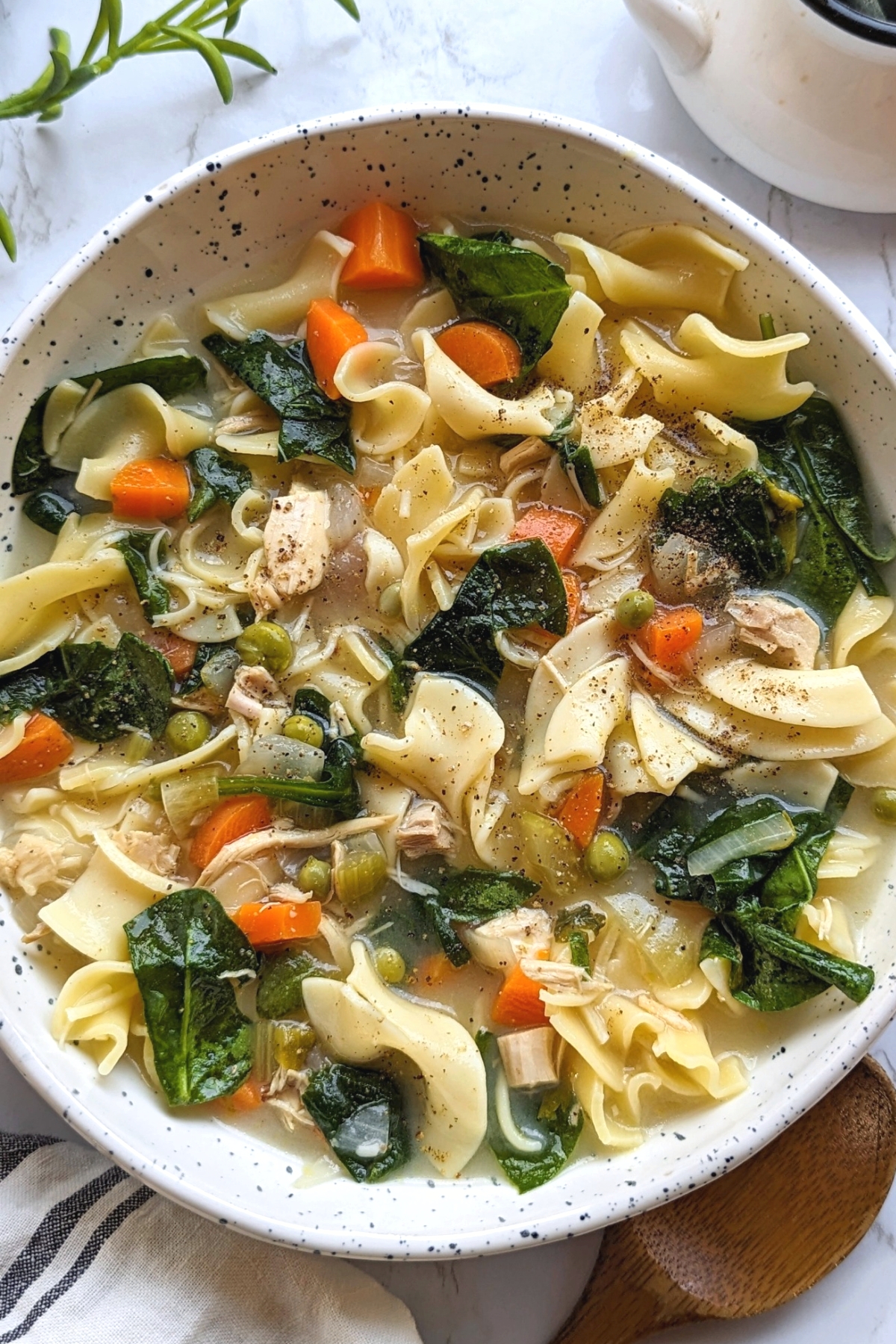 My low sodium chicken noodle soup is light, fresh, and SO delicious! The broth is made by adding fresh lemon juice at the end to make this soup shine. It makes a great dinner with a thick slice of crusty low sodium garlic bread and a big salad.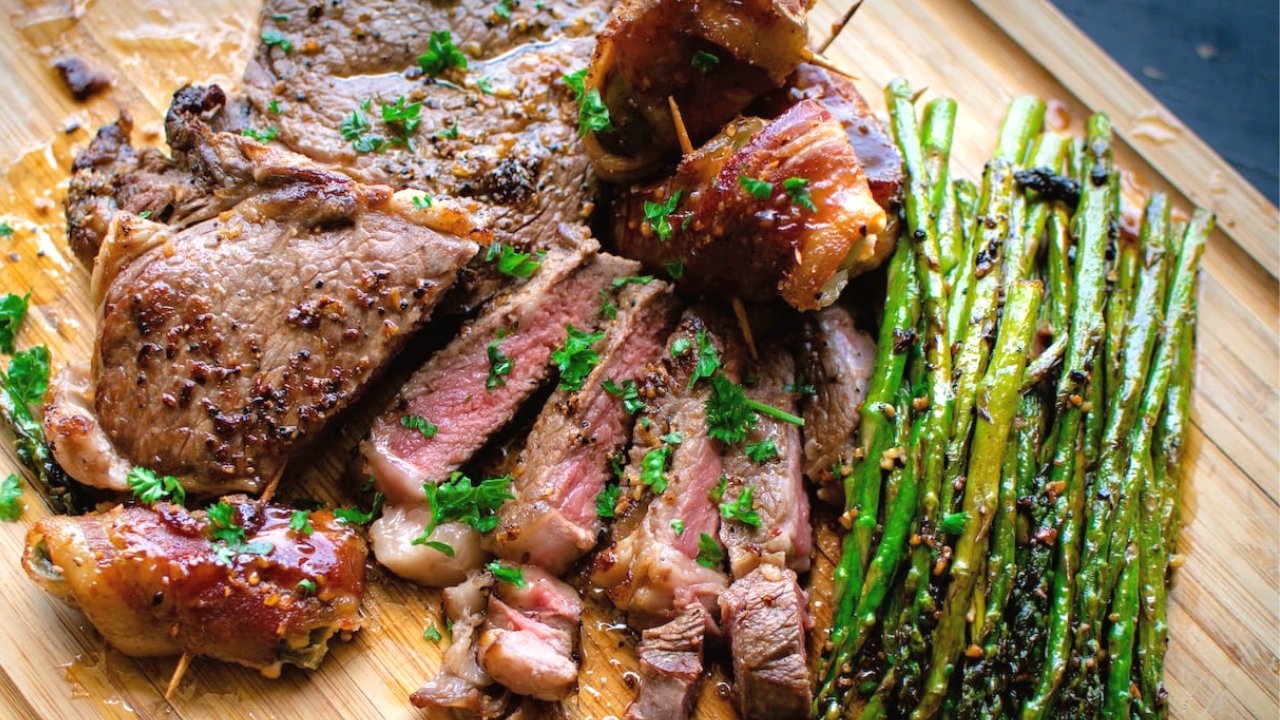 Low Sodium Steak is a favorite treat of ours, and takes delicious even with no added salt! I love topping my steaks with fresh chimichurri sauce for incredible flavor! We use salt-free Montreal Steak spice on all our steaks (and potatoes, and veggies), it's one of our favorite spice blends.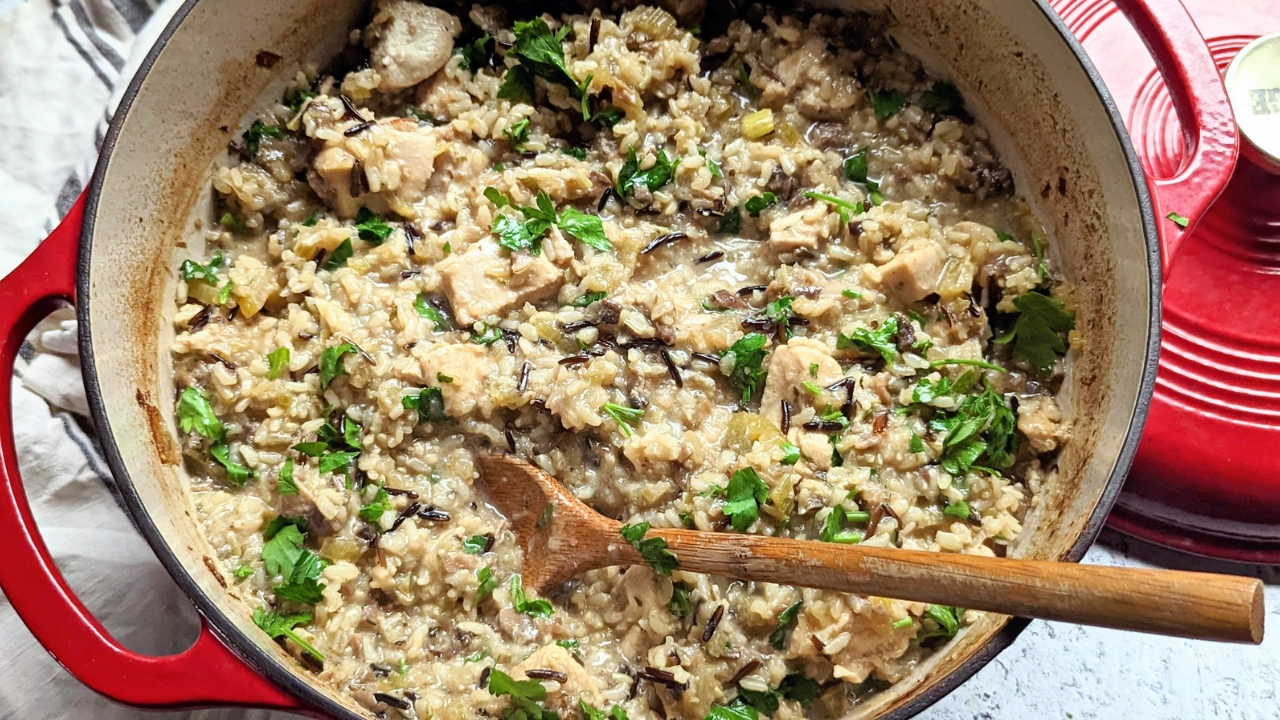 You can still enjoy casseroles without adding salt, just swap out the condensed canned soup. In my low sodium chicken casserole with rice I use coconut milk, fresh herbs, wild rice, and plenty of vegetables for a creamy and tasty casserole. A great option for a freezer meal, easy to make ahead.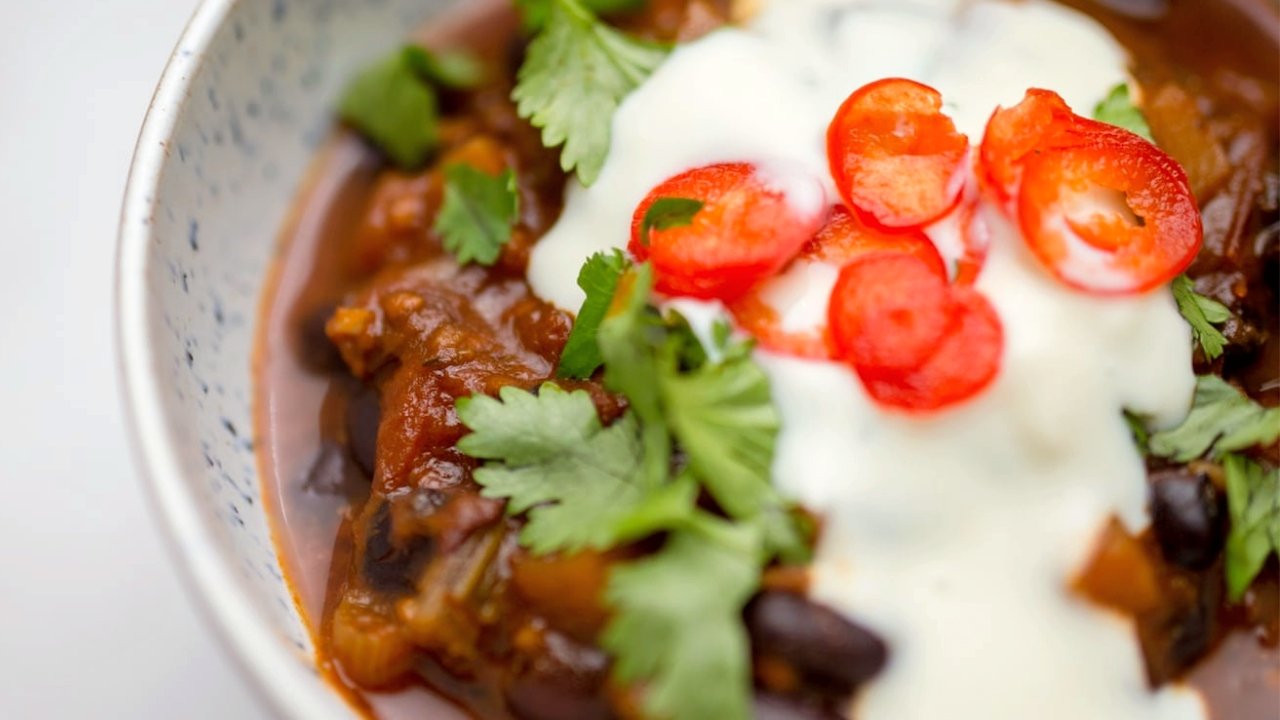 This low sodium chili is loaded with ground beef, no-salt-added canned beans, and spices. The toppings make this recipe shine – so I like to load up tomatoes, chili peppers, cilantro, and sour cream for a super tasty bowl.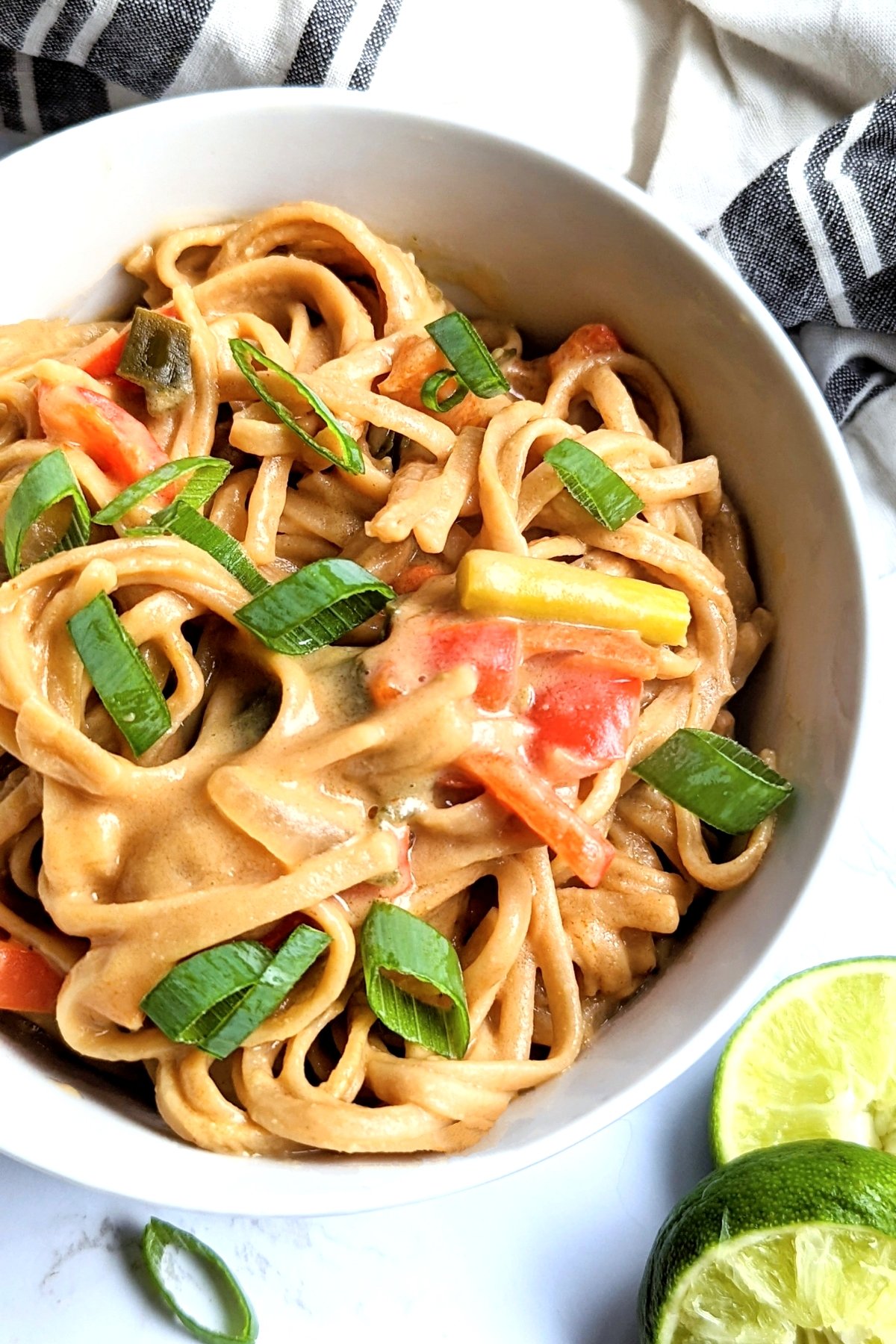 Yet another recipe that is in our monthly dinner rotation – these easy low sodium peanut noodles always hit the spot! They are loaded with vegetables like bell peppers and green onions, and tossed with a creamy unsalted peanut butter sauce. Add protein if you like, and you have a fantastic yummy dinner option!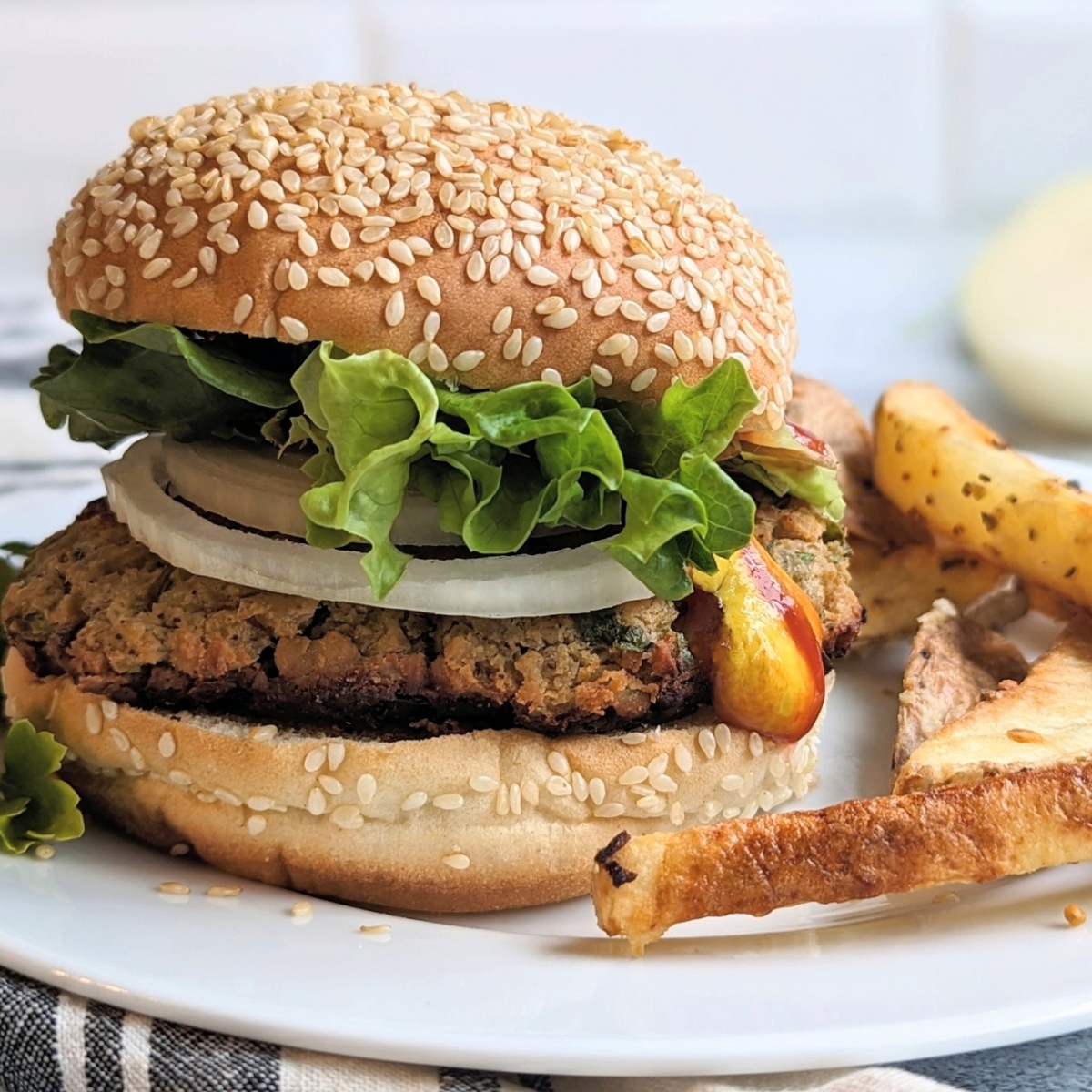 We love a good meatless meal, and these low sodium veggie burgers are one of our favorite dinners. Store-bought commercial veggie patties are loaded with sodium, so I make this simple plant-based version at home using unsalted chickpeas as the base.
Serve with our favorite no-salt-added oven baked fries for a tasty dinner!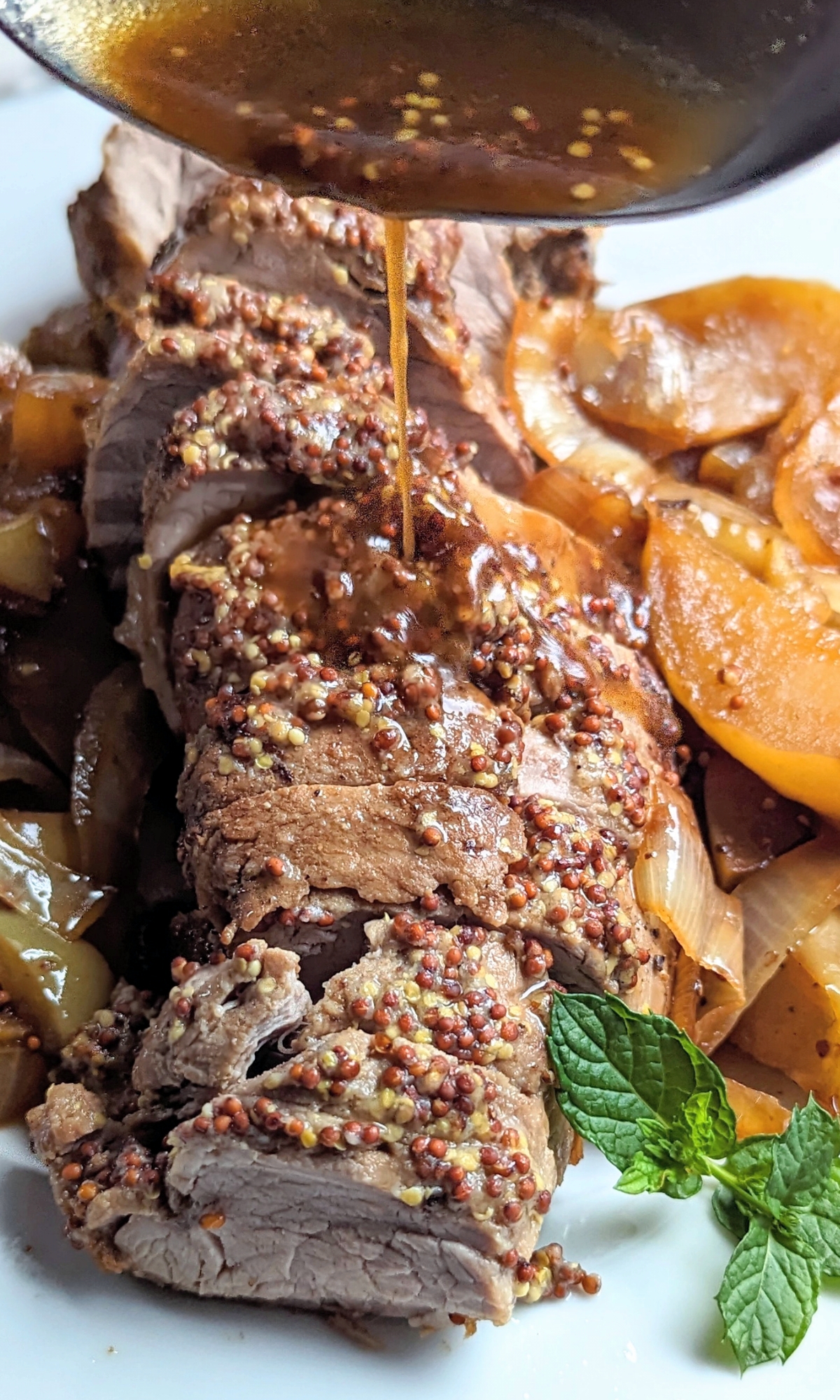 Hands-down our favorite way to cook pork tenderloin – it's flavorful, juicy, and so delicious! I start by marinating the pork in apple cider vinegar, searing the tenderloin in a pan, then roasting it in the oven with onions and apples. Each bite feels like fall, it's a fantastic special occasion dinner for company!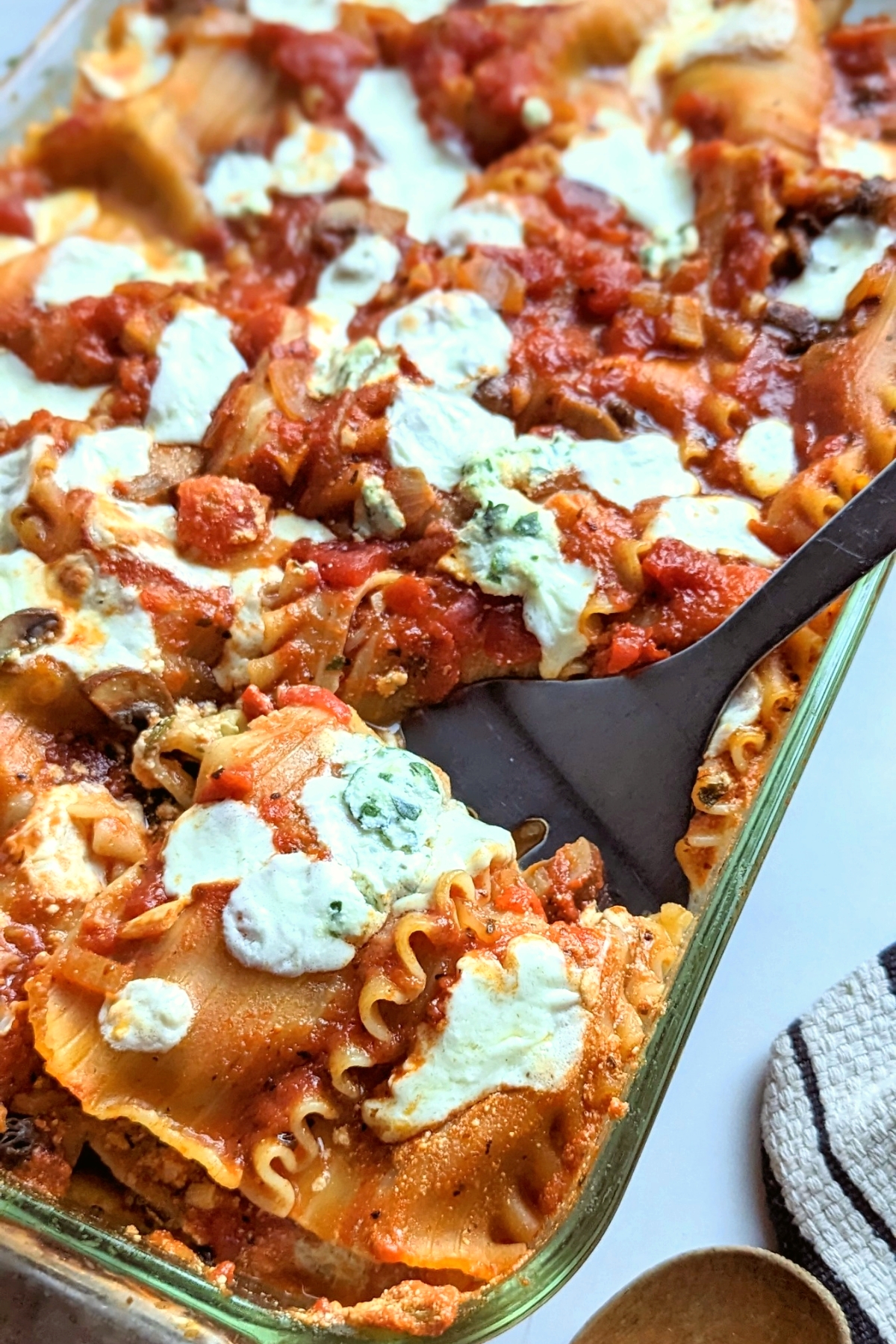 This low sodium lasagna uses ricotta cheese and fresh mozzarella to give classic lasagna vibes without added sodium. This meatless lasagna uses spinach and mushrooms between the layers for added vegetables.
Fork-tender brisket corned beef is marinated overnight in a salt-free marinade. Add in cabbage, carrots, and potatoes for a great holiday dinner! Or serve with sweet potatoes too.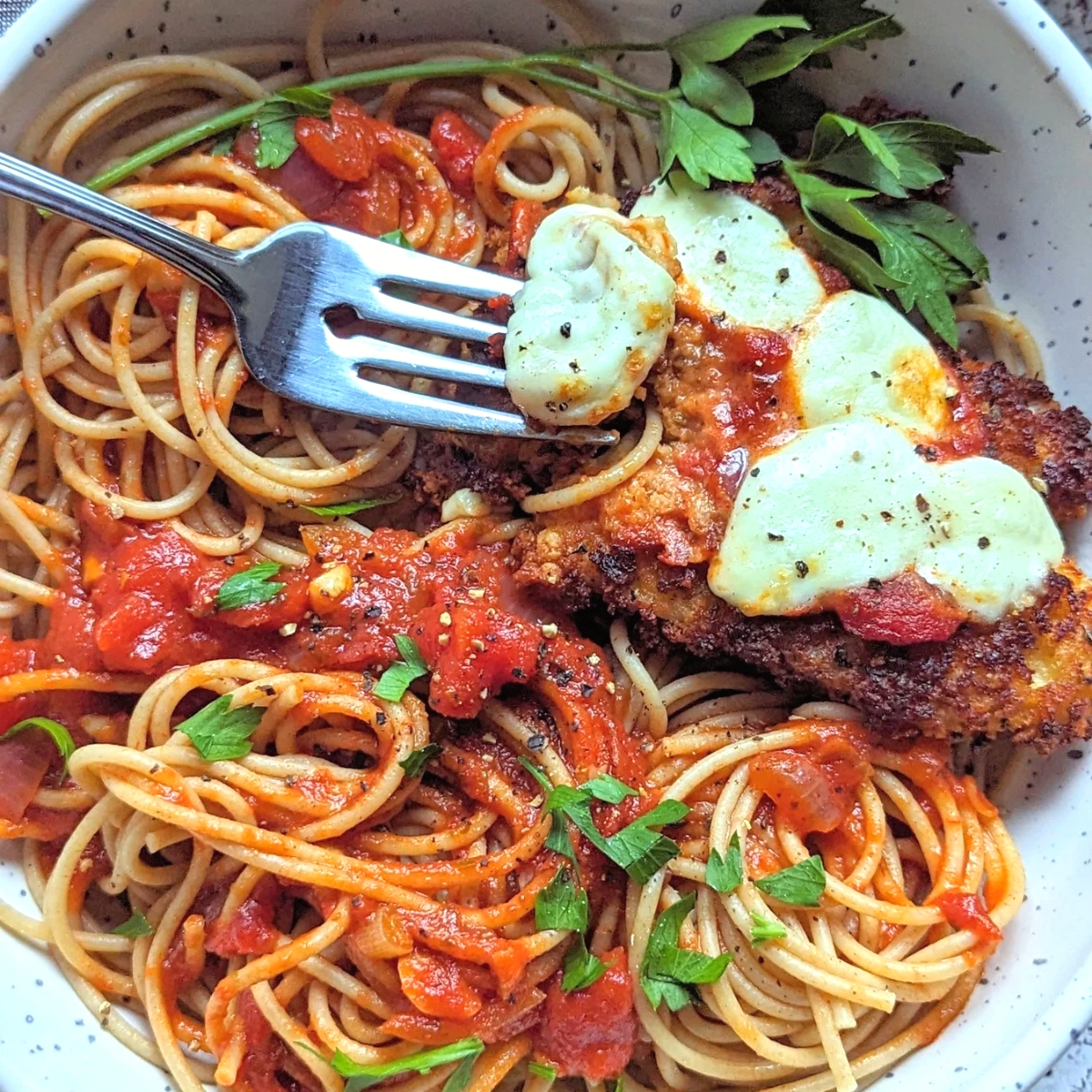 This easy lower sodium chicken parm has crispy chicken with fresh mozzarella cheese over pasta with a salt-free tomato sauce! It's one delicious Italian dinner idea you can make at home for guests or company.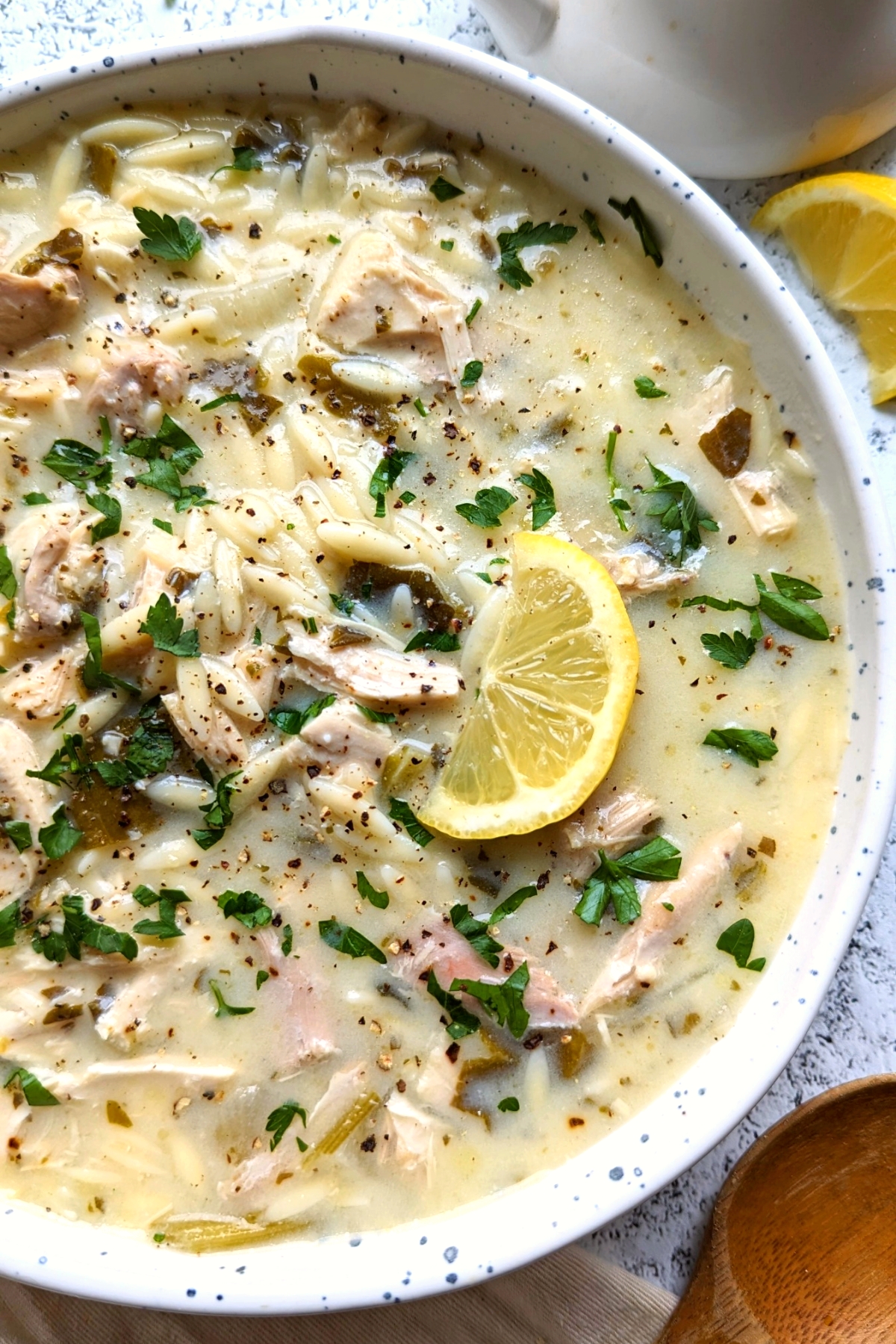 Another soup we make on a monthly basis, this easy low sodium chicken soup is made with a creamy lemon broth. It's similar to classic Greek avgolemono soup, and is great with a thick slice of crusty bread.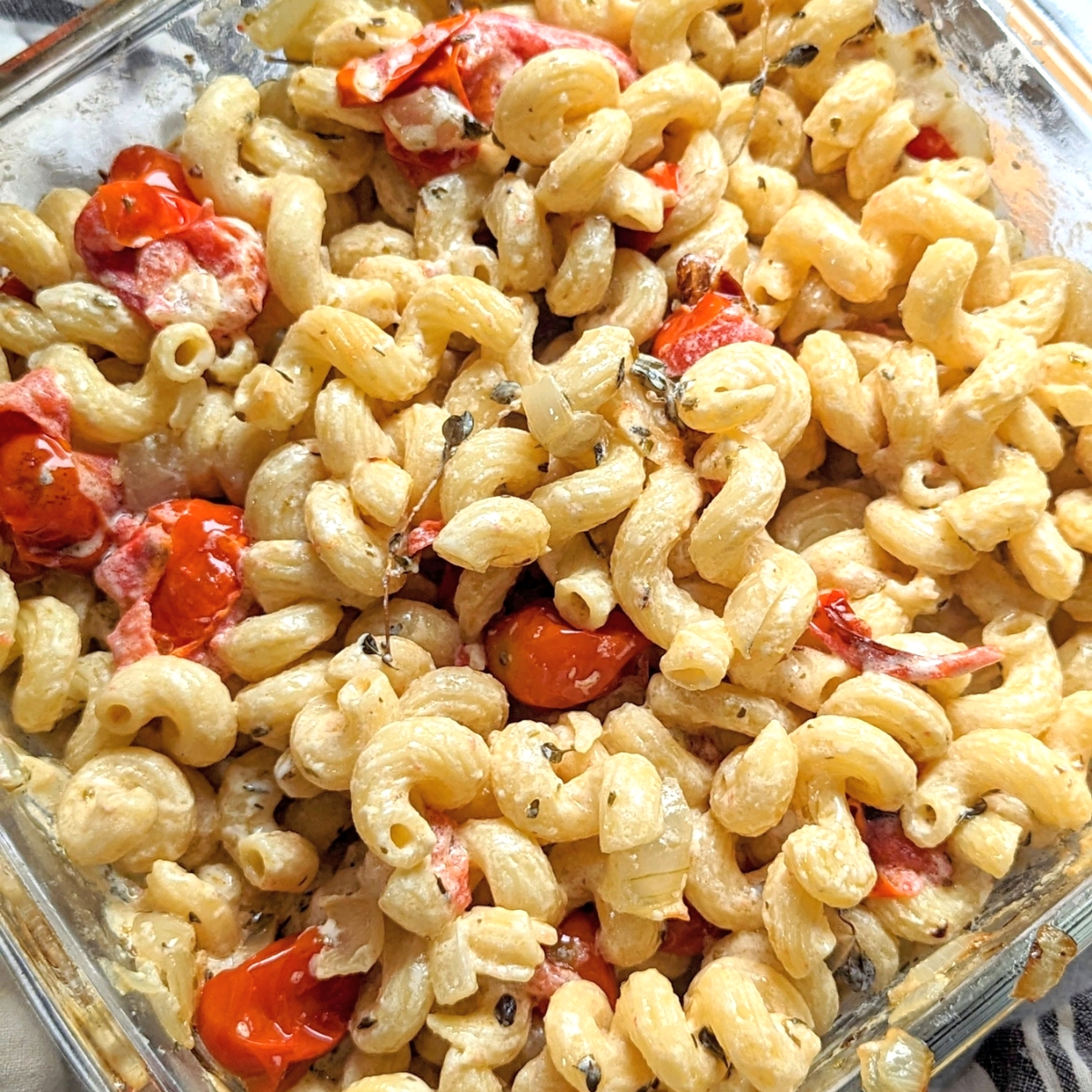 Not all cheese is off-limits with a low sodium lifestyle! Goat cheese is low in sodium, and is fantastic baked with tomatoes and garlic and tossed with your favorite pasta. Another fancy dinner idea for company, date night, or for anyone who loves goat cheese.
Salt Sanity has a great recipe for fried rice that is simple to make! Add frozen vegetables and you have a great side dish. Add your favorite protein to make this a complete dinner!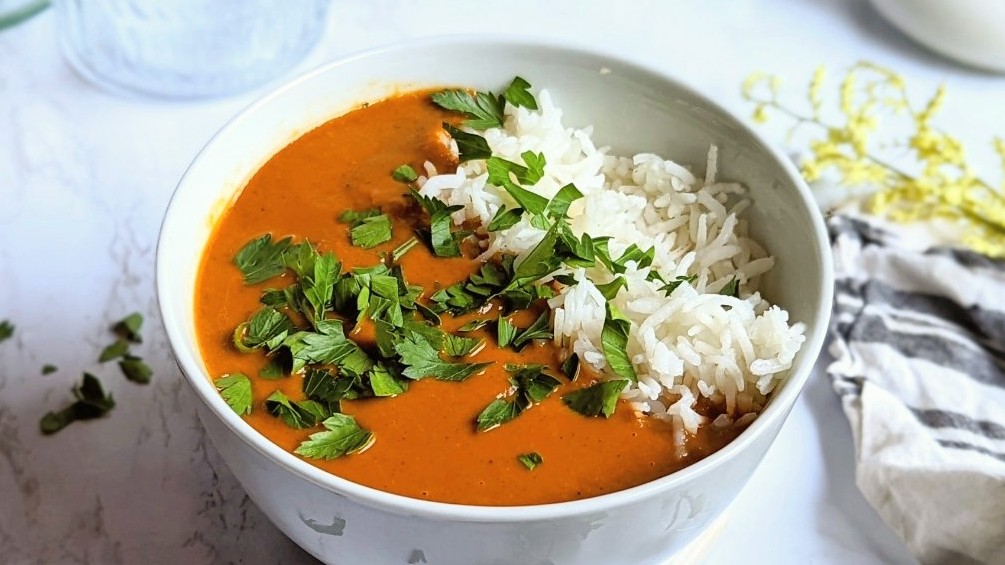 Low sodium curry sauce is made with blended fresh vegetables, cayenne pepper, spices, and blended to perfection! You can add your favorite protein to this Indian curry like chicken, steak, or tofu! A delicious sauce to make any night of the week.
Serve up with some no-salt-added naan flatbread for a great side dish!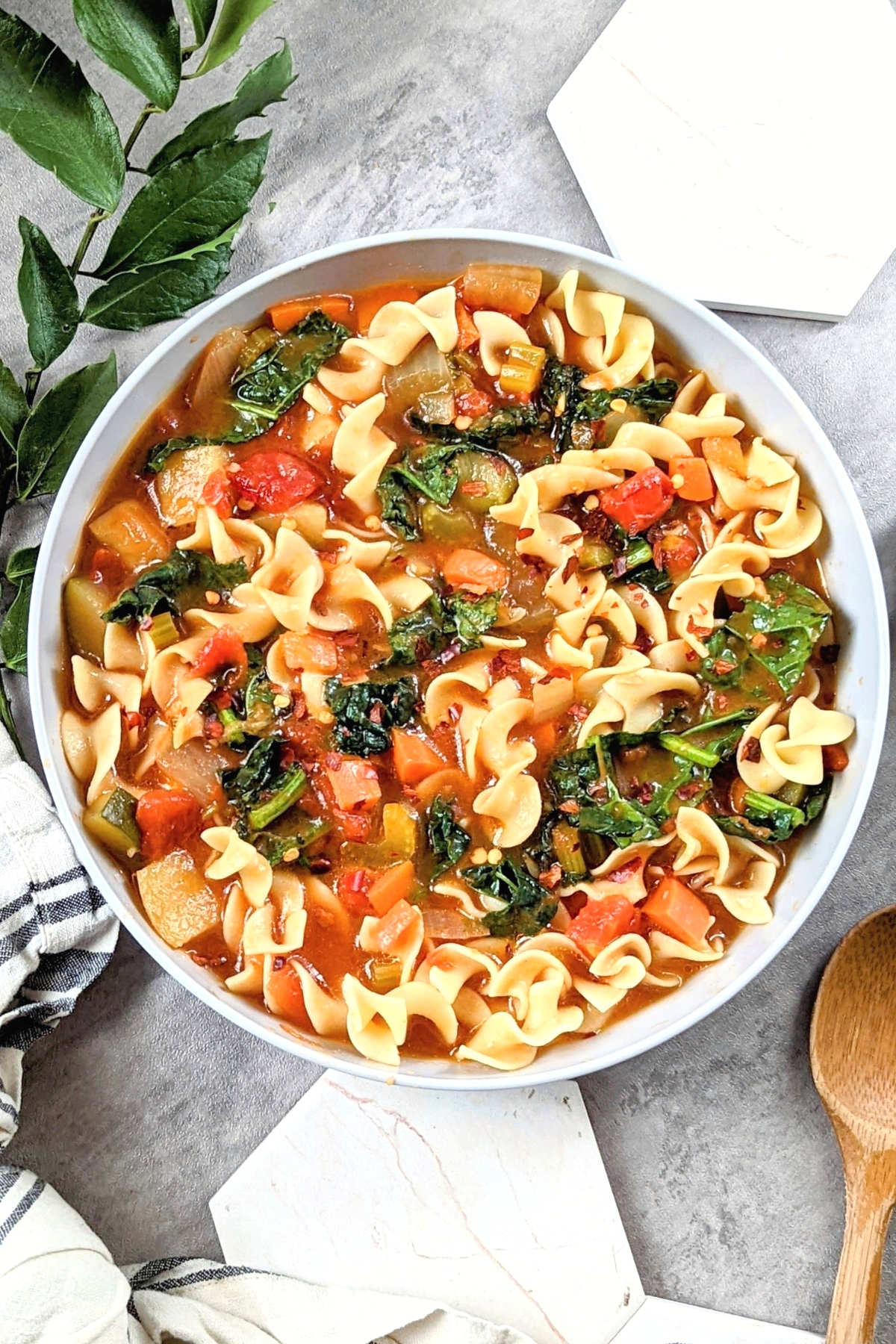 This low sodium vegetable soup with noodles is hearty, delicious, and super versatile! You can add in any other veggies you have on hand which work great in this soup.
I love this recipe from The Low Sodium Foodie which is great for summertime grilling! The star of this dish is salt-free lemon pepper spice which adds great flavor to the skewers. One of the best easy recipes for the BBQ.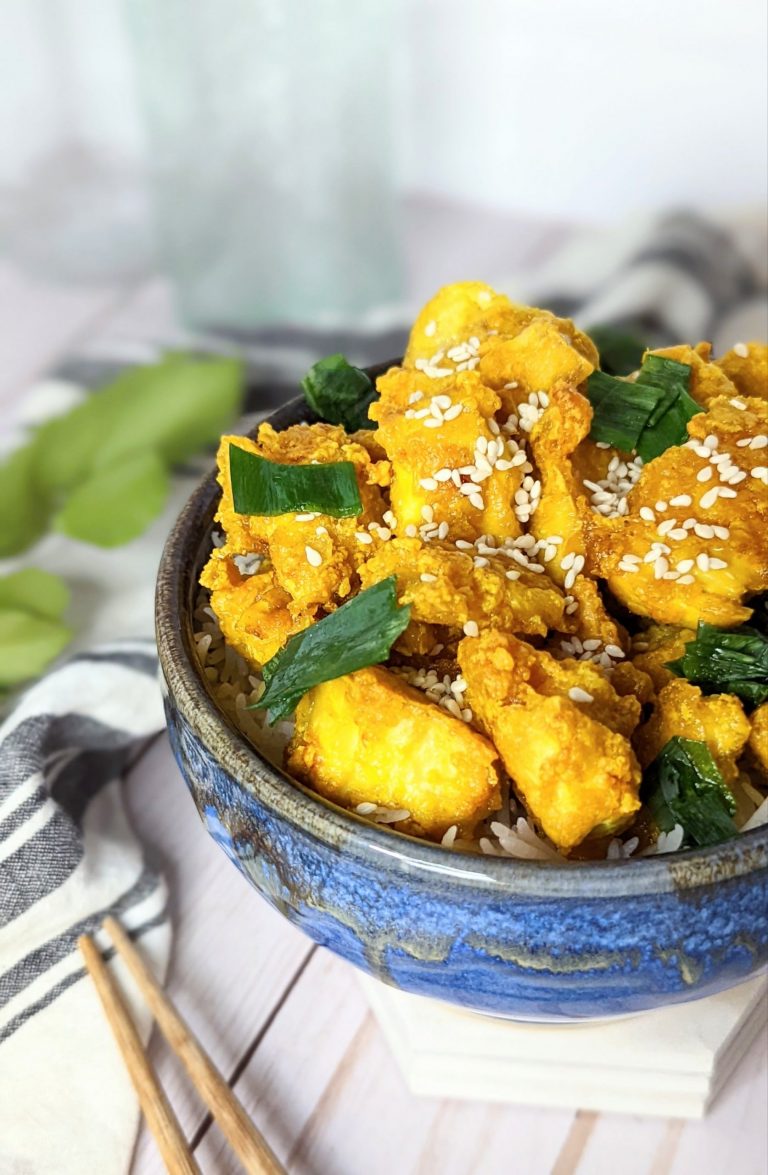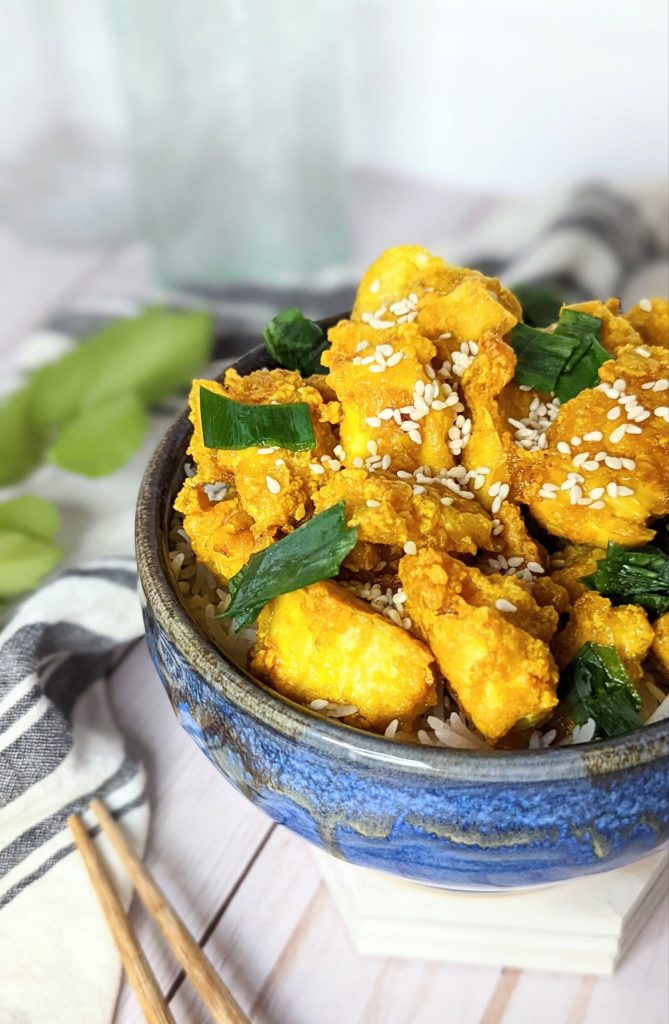 This low sodium tofu recipe is crispy, tasty, and loaded with a bright fresh flavor from orange juice. Another great vegetarian option for anyone who wants to try more plant-based recipes!
This fantastic chicken recipe comes from The Low Sodium Life! With only 6 simple ingredients, this recipe is super weeknight friendly. Add all ingredients to your crock pot or slow cooker, and let it do all the work for you!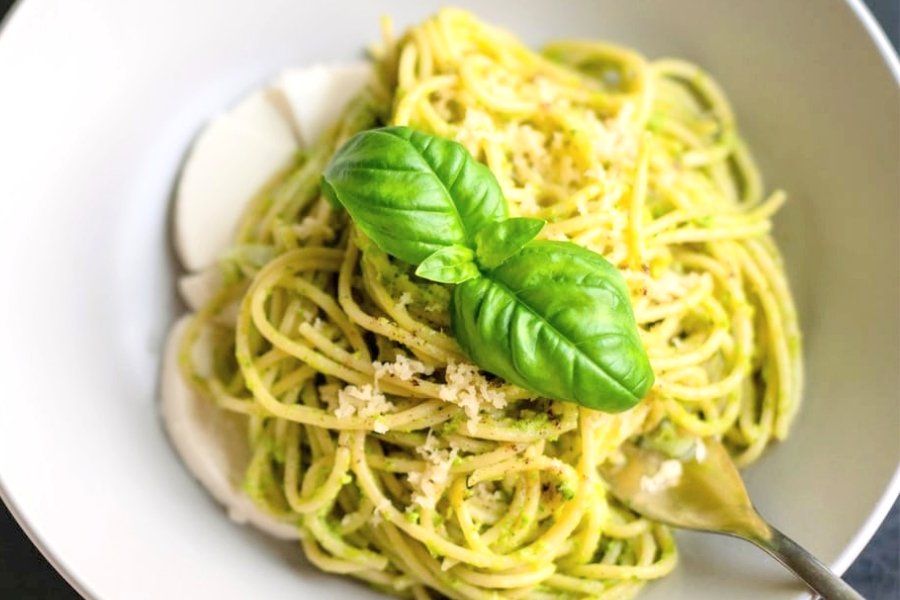 And wrapping up this list is another tasty low sodium pasta sauce, made with fresh basil and walnuts with no added salt! Toss with your favorite type of pasta for a great dinner! Garnish with fresh basil, black pepper, or mozzarella cheese.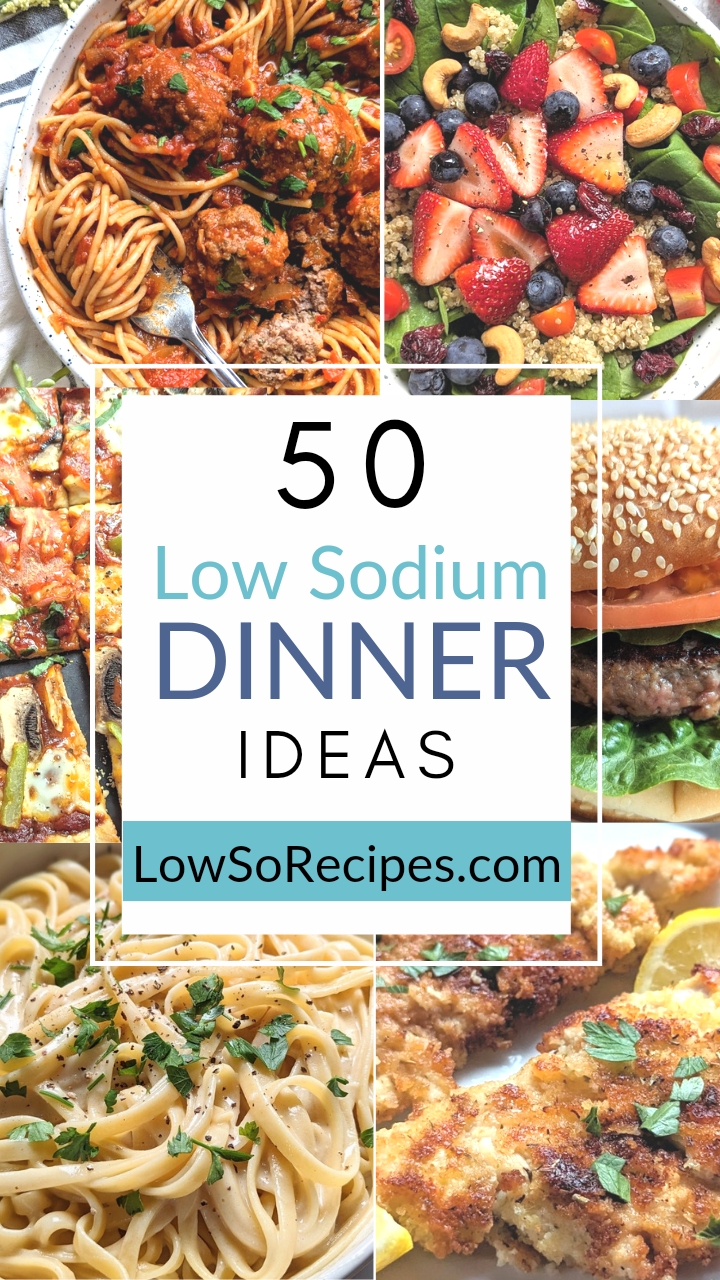 As always, if you make these low sodium recipes be sure to leave me a comment, rate this recipe, and tag us @lowsorecipes on Instagram so we can feature you.  We love seeing all your photos of our recipes!
Let's keep in touch – don't forget to follow over on Instagram, Facebook, & my Youtube channel for more amazing low sodium recipes – I'd love to connect with you there!
This post may contain affiliate links. As an Amazon Associate I may earn from qualifying purchases, at no additional cost to you.